Prescription drug theft in California nursing homes
When nursing home abuse or neglect occurs, you need a nursing home abuse lawyer Dublin California to assist you with your personal injury claim. Contact Siegal & Richardson today at 510-271-6720. Nursing home abuse and neglect is a serious problem in California. Nursing home staff can steal prescription drugs from residents, and they may also administer medications without consent or in an incorrect dosage. This is abuse and you and your loved one have the right to pursue justice.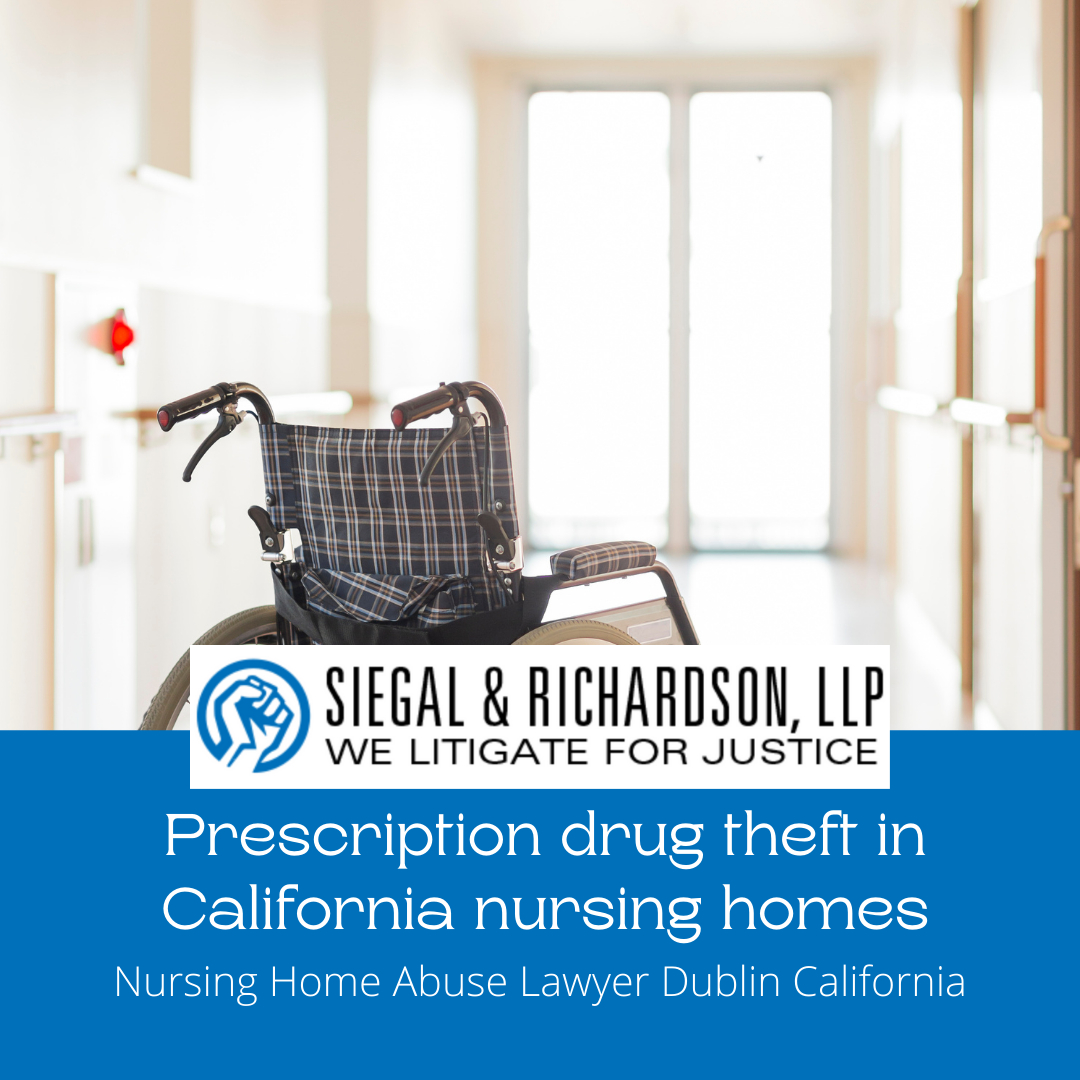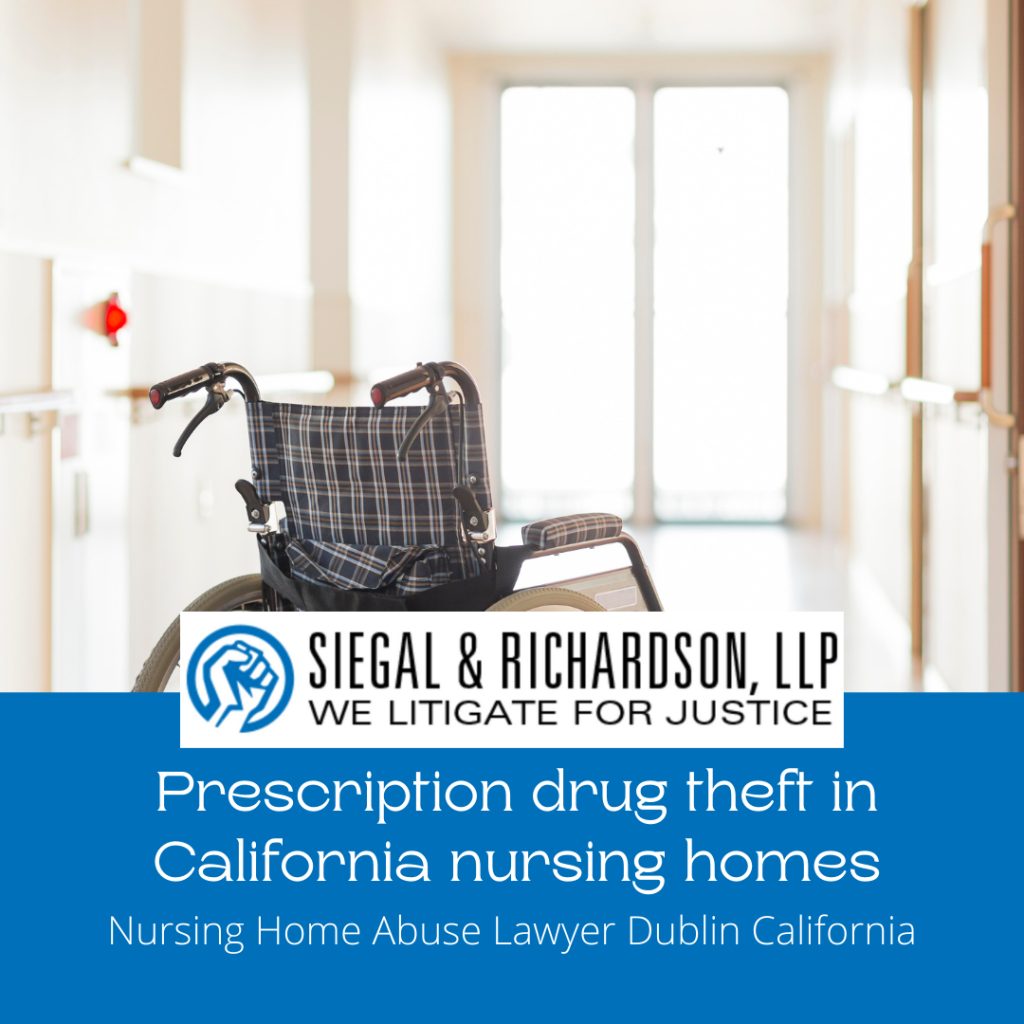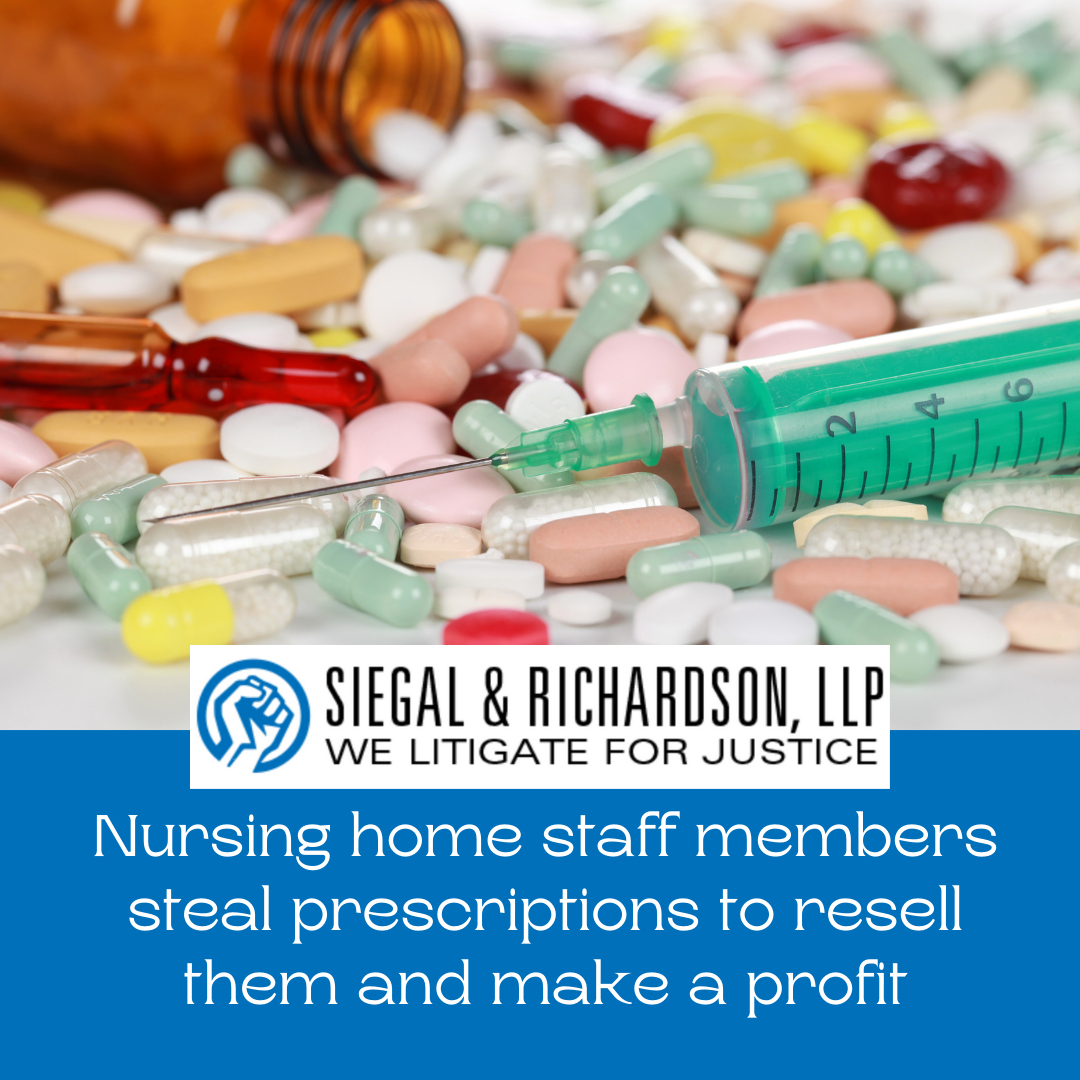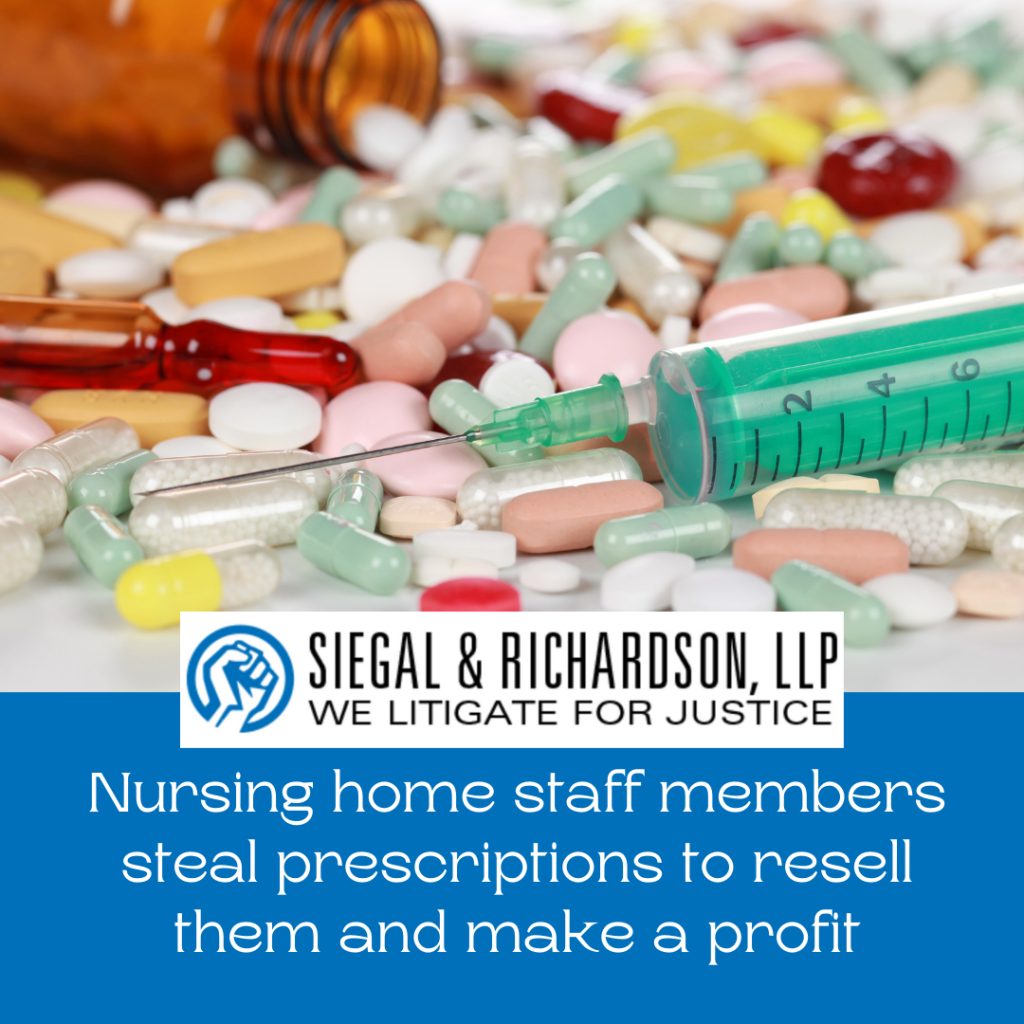 Nursing Home Staff Stealing Prescription Drugs
You may be wondering how staff members are able to steal so many prescription drugs. The answer is simple: they take advantage of the fact that most residents in nursing homes have Alzheimer's and dementia. They also take advantage of the fact that many residents are on multiple medications, which makes them easier to manipulate.
Staff members will steal medications and sell those drugs for cash or other items. In particular, drugs like OxyContin and methadone are popular street drugs and nursing home staff can make a large profit off of these. They will dispense over the counter medications, as if it were a prescription, and keep the residents medication for resale.  
Patients who have prescribed medications need those to function and oftentimes to survive.  When those drugs are not administered, your family member may suffer. This is a form of abuse and you may have a personal injury claim. At Siegel & Richardson, LLC, our nursing home abuse lawyer Dublin California is here to provide you with a consultation and to let you know your options. You and your family deserve justice. 
There are standards for administration of medications
Nursing home residents need to know what to do if they suspect that their medication has been stolen. According to the California Code of Regulations "Each employee of the facility who assists residents with the self-administration of medications must meet all of the following initial training, testing and annual training requirements specified in Health and Safety Code."
These measures are in place to make sure that nursing home staff properly store, secure, and dispense medications. In addition, those that need assistance with medications, like IV's, have to be assisted by a medical professional. Best practices are laid out for proper handling and what to do if a patient does not receive their medication for any reason and it has adverse effects. 
If you suspect that medication theft is occurring, there are steps you can take. First, talk to the nursing home administrator and ask questions such as:
How many residents are in the building?
How many staff members work on each shift (daytime, evening and night)?
What types of medications do they dispense?
Next contact the local police department and report your concerns, but be sure to allow them time to investigate your allegations before contacting other agencies. The next step would be contacting relevant state agencies such as, The California Department of Public Health (CDPH) which oversees healthcare facilities in California including nursing homes. You should also contact your insurance company about reimbursement for any stolen prescriptions if applicable.
Most importantly, you should contact a quality personal injury lawyer. You deserve justice and to never have this happen again. Our nursing home abuse lawyer Dublin California has vast experience with these types of personal injury cases. Contact us today for a consultation.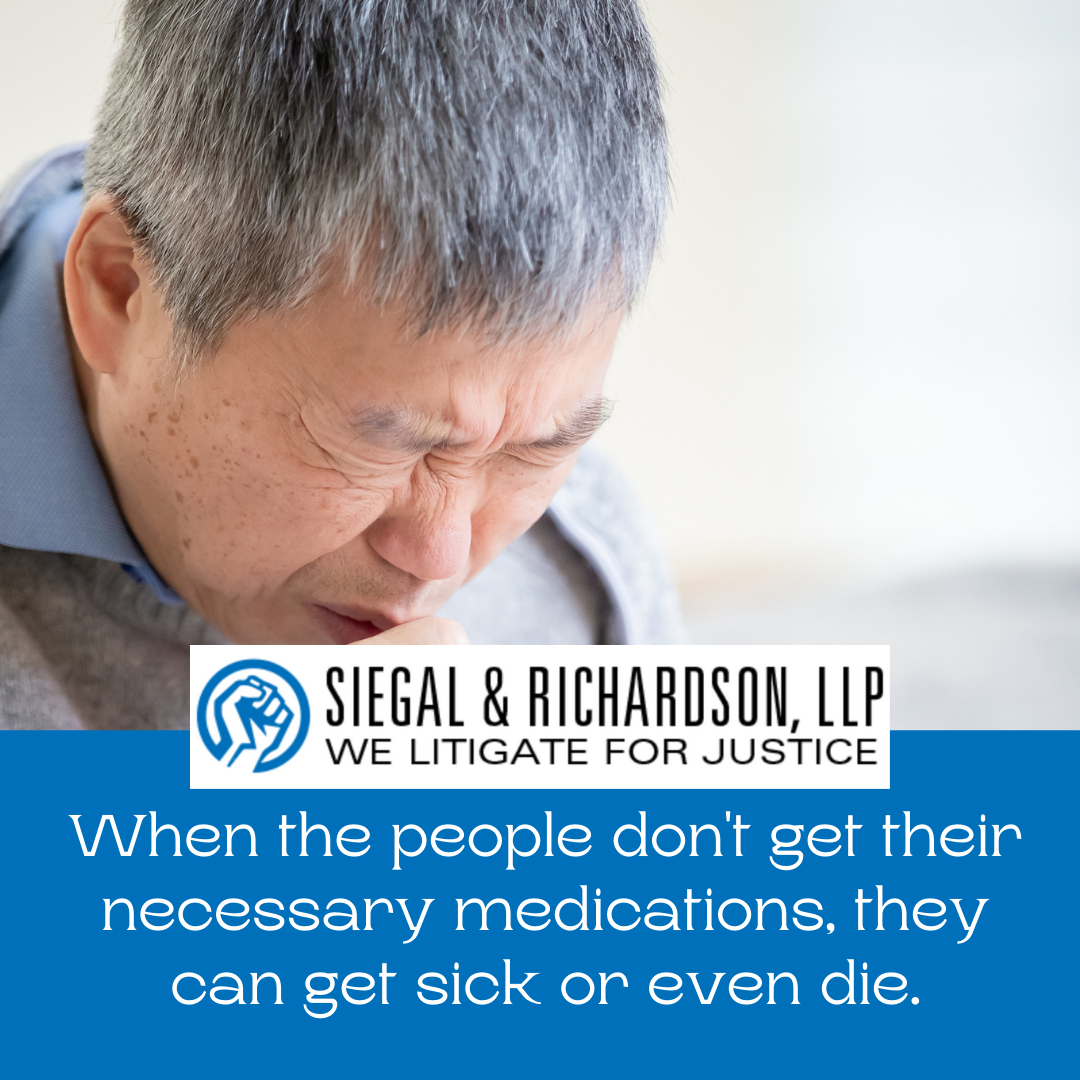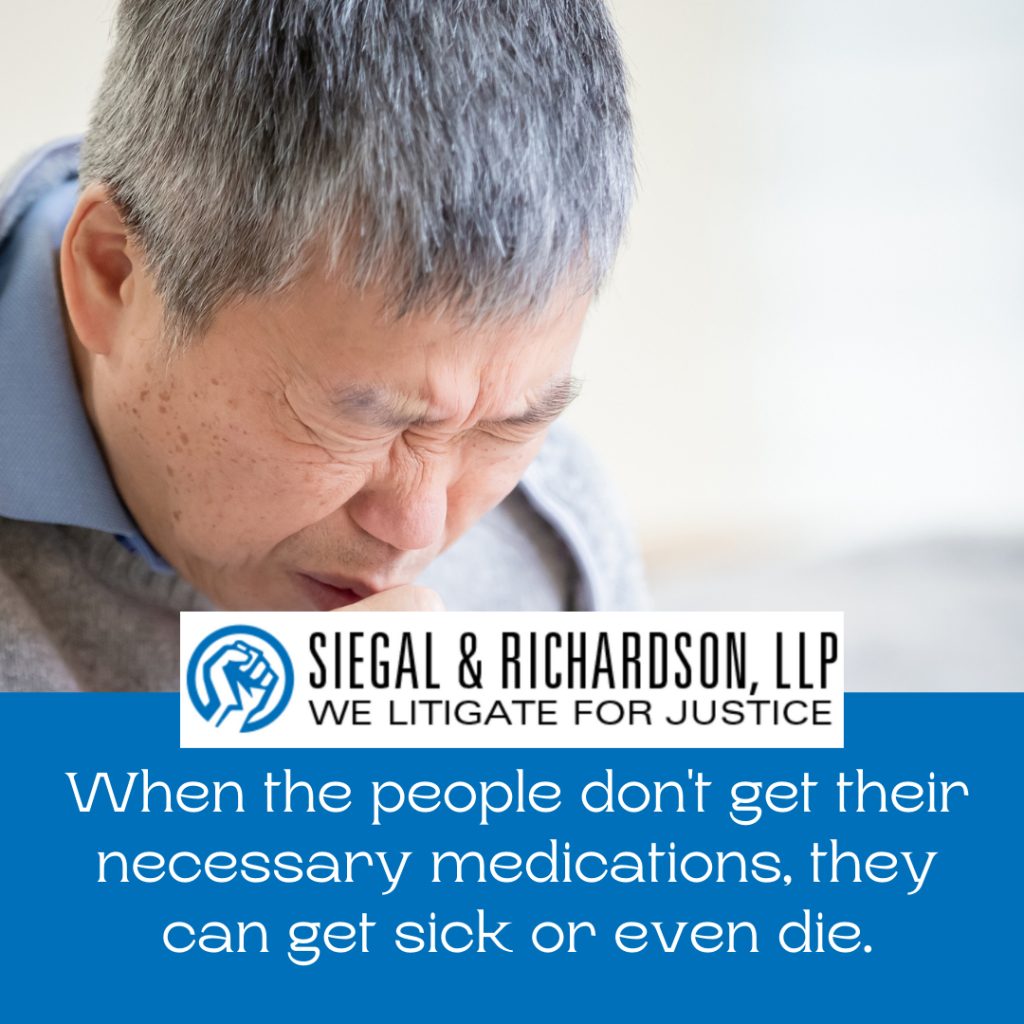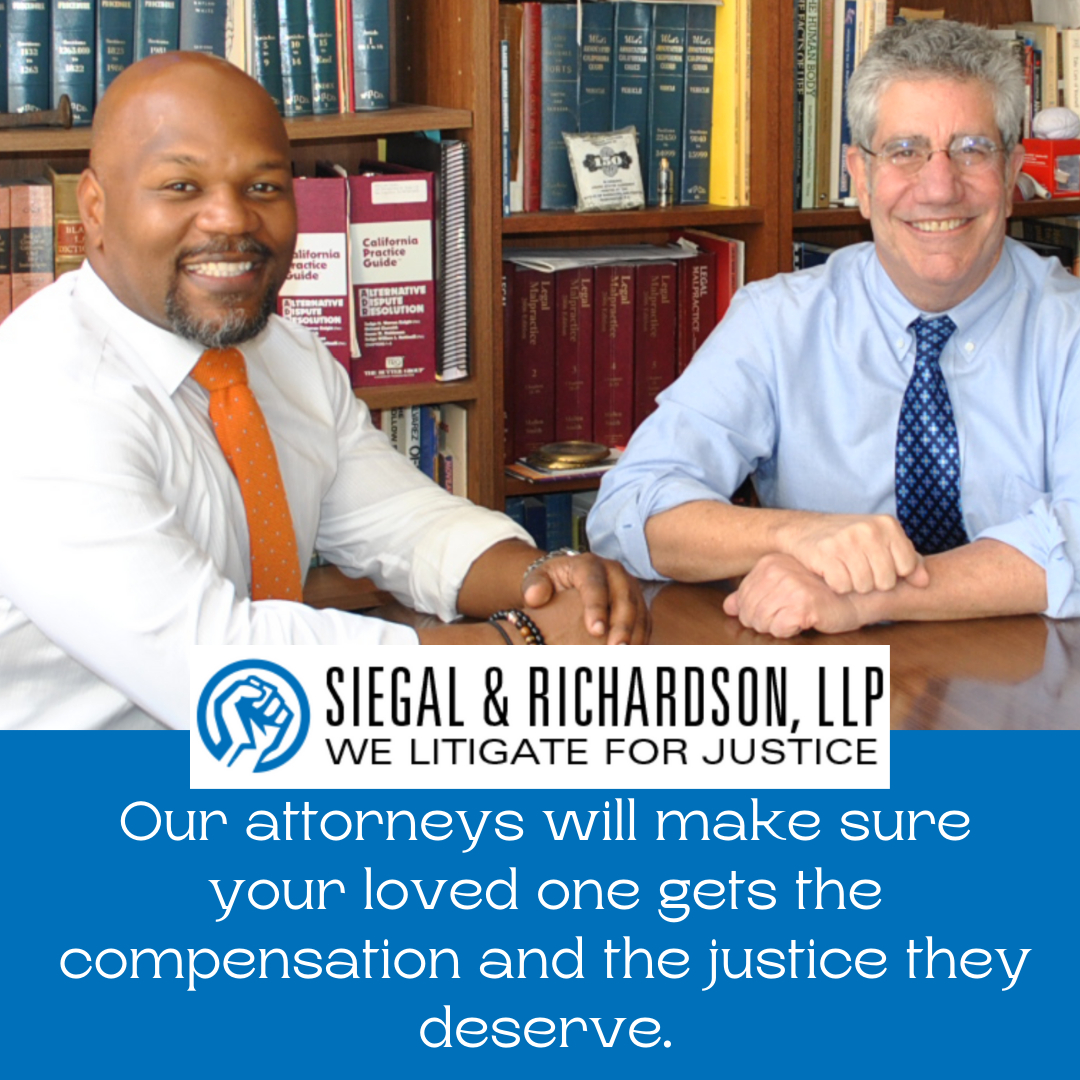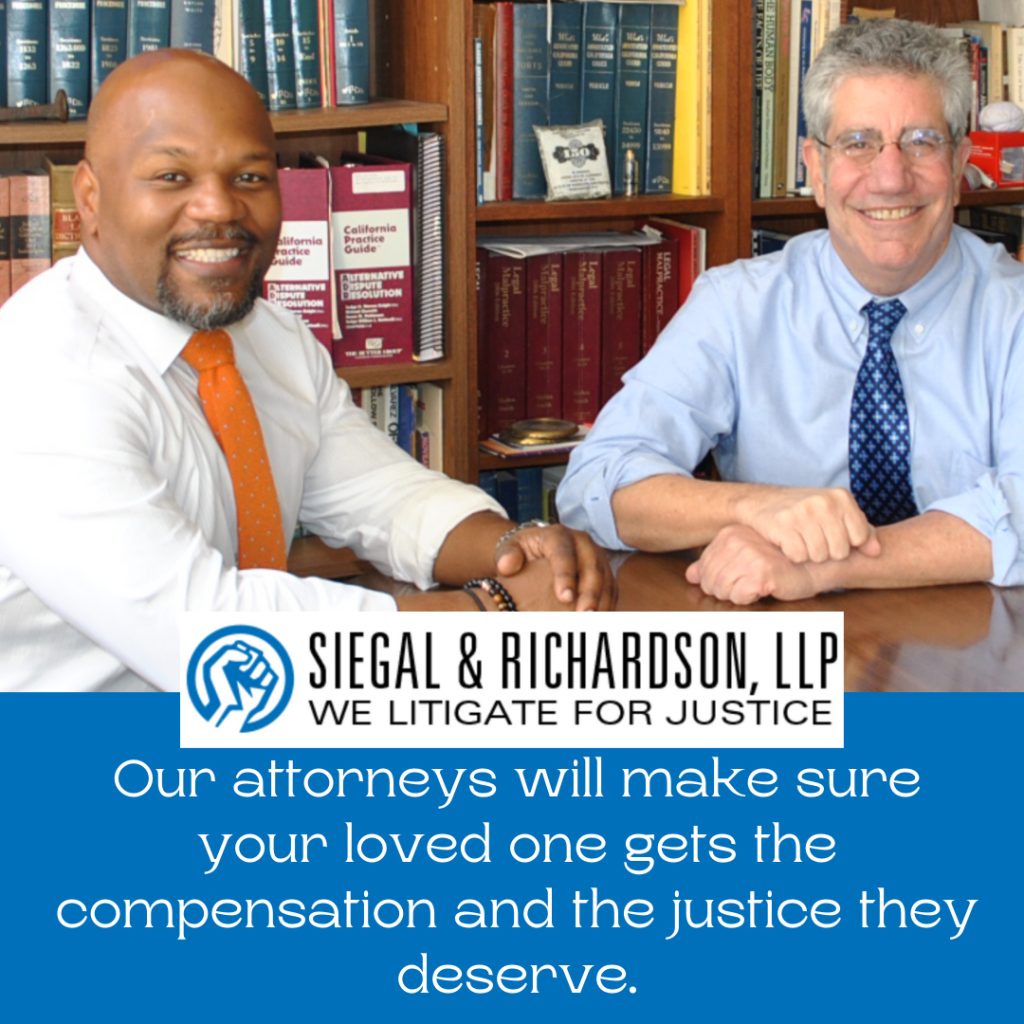 If you suspect prescriptions are being stolen, contact our nursing home abuse lawyer Dublin California
Nursing home theft and abuse can take many forms. Nursing home staff may be stealing prescription drugs from the facility, or they may be giving patients too much or too little medication. Medication theft is a serious issue and can have devastating consequences for the victims. If you suspect that medication theft is happening at the nursing home where your loved one is staying, act now. If you suspect that a nursing home is engaging in any of these activities, you can report it and you can hire a nursing home abuse lawyer Dublin California to make sure it doesn't happen again.