Pedestrian Accident Lawyer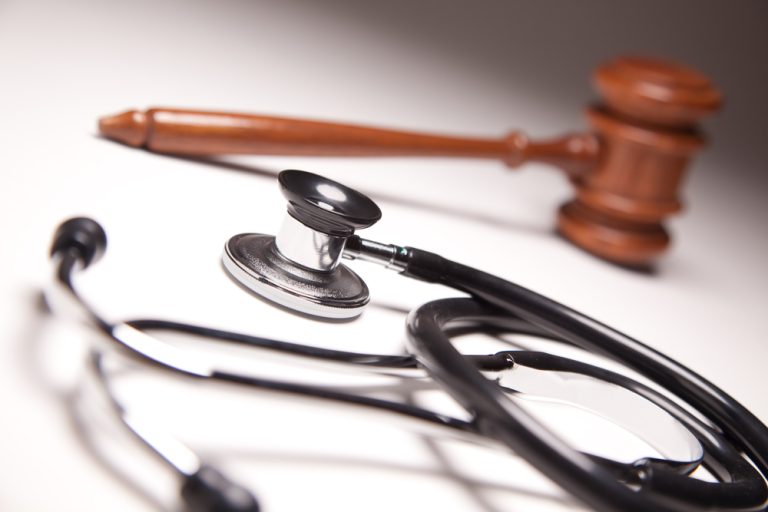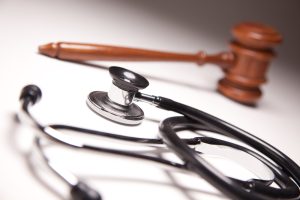 As a trusted Oakland, CA pedestrian accident lawyer knows, pedestrian accidents should be taken seriously, but often aren't. Many people like to point the finger at a pedestrian in an accident, including the insurance agents involved in the personal injury claim. If you were injured in a pedestrian accident, it is crucial that you work with a lawyer you can rely on from Siegal & Richardson, LLP. We understand the laws surrounding pedestrian accidents and we can help you with your claim. Reach out to our team at your earliest convenience. 
What are the laws surrounding pedestrian accidents? 
You may be wondering what kinds of protection you have when you have been injured in a pedestrian accident. There are laws that aim to reduce pedestrian accidents and protect pedestrians after they have been injured. 
Right-of-Way At Crosswalks
When there are pedestrians at a marked crosswalk who are attempting to cross the road, drivers are required to yield to pedestrians. This is true even if the pedestrian has not entered the crosswalk yet. If a car sees that pedestrians are approaching the crosswalk, they are obligated to slow down and come to a stop to allow the pedestrians to walk safely to the other side of the street. 
Unmarked Crosswalks
If there is an intersection that does not have a road with marked lines indicating a crosswalk, a car must also yield the right of way to pedestrians who are trying to cross the street. When there is an intersection with no clear markings, pedestrians still have the right of way. 
Walking on Sidewalks or Driveways
Pedestrians also have the right of way when they are walking on sidewalks, driveways, or alleys, whether they are walking across, entering, or exiting. As a trusted Oakland pedestrian accident lawyer knows, drivers should always exercise caution around these areas because a pedestrian may come out from around a corner with little warning. 
What can you do if you were injured in a pedestrian accident? 
If you were injured in a pedestrian accident, you have the right to file a claim to receive compensation for your injuries. These kinds of accidents can result in serious injuries and it is crucial that you speak with a lawyer as soon as possible to begin the process of filing your claim. You should not feel that you cannot file a claim, even if you were partially responsible for the accident. If this is the case, you should speak with your lawyer to see what your options are and what kind of compensation might still be available to you. 
Give Our Law Office a Call 
After you were injured, you want to know that someone will have your back during the difficult legal process. You should also not feel that you need to shoulder the responsibility of the claim on your own. Instead, call the team at Siegal & Richardson, LLP to see what we can do to help you throughout the process. If you are ready to move on, give our office a call to speak with our Oakland pedestrian accident lawyer now.
Pedestrian Accidents: Identifying Common Causes
An Oakland, CA pedestrian accident lawyer understands that pedestrian accidents are a growing concern, as they can result in severe injuries or even fatalities. These accidents often occur due to a combination of factors involving both pedestrians and drivers. It's crucial to recognize the common causes of pedestrian accidents to prevent them and seek legal recourse when necessary. Siegal & Richardson, LLP is here to help victims of pedestrian accidents navigate the complexities of their cases.
Distracted Driving: A Leading Cause
One of the leading causes of pedestrian accidents is distracted driving. When drivers take their attention away from the road to use their phones, adjust the radio, or engage in other activities, they may fail to notice pedestrians crossing the street. Distracted driving significantly increases the risk of accidents, and pedestrians are particularly vulnerable in these situations.
Failure to Yield the Right of Way: Pedestrian Crosswalks
Pedestrian crosswalks are designed to provide safe passage for individuals on foot. However, when drivers fail to yield the right of way to pedestrians in crosswalks, accidents can occur. Drivers have a legal obligation to stop and allow pedestrians to cross safely, but negligence or impatience can lead to devastating collisions.
Speeding and Reckless Driving: Reduced Reaction Time
Speeding and reckless driving reduce a driver's reaction time, making it difficult to stop in time when a pedestrian suddenly enters the roadway. Excessive speed and aggressive driving behaviors increase the severity of pedestrian accidents and make it challenging for pedestrians to avoid collisions.
Poor Visibility and Weather Conditions: Reduced Awareness
Low visibility due to adverse weather conditions, such as heavy rain, fog, or snow, can make it difficult for both drivers and pedestrians to see each other clearly. Reduced awareness and visibility can lead to accidents, especially when drivers do not adjust their speed or exercise caution in poor weather.
Legal Recourse for Pedestrian Accidents
When a pedestrian accident occurs due to negligence on the part of a driver or another party, it's essential to consider pursuing legal action. Here's how an Oakland pedestrian accident lawyer can help:
Case Evaluation:

Your attorney will review the details of your accident, gather evidence, and determine liability.

Expert Consultation:

Our legal team will work with accident reconstruction specialists and medical experts to strengthen your case.

Establishing Negligence:

To build a strong case, we must establish that another party's negligence or misconduct led to the accident and your injuries.

Calculating Damages:

We will assess the physical, emotional, and financial losses you have suffered due to the accident, including medical expenses, rehabilitation costs, lost wages, and pain and suffering.

Negotiation and Litigation:

We will work diligently to negotiate a fair settlement with the responsible party's insurance company. If negotiations do not yield a satisfactory result, we are prepared to take your case to court to seek the compensation you deserve.
Why Choose Our Firm?
Siegal & Richardson, LLP understands the immense physical, emotional, and financial toll that pedestrian accidents can take on victims and their families. Each Oakland pedestrian accident lawyer is committed to advocating for the rights of pedestrians and ensuring they receive the support they need to recover and rebuild their lives.
If you or a loved one has been involved in a pedestrian accident, don't hesitate to reach out to our team for a free consultation. We're here to listen to your story, answer your questions, and provide the guidance necessary to pursue justice and compensation. Contact us today to take the first step toward recovery and resolution.