Wrongful Death Lawyer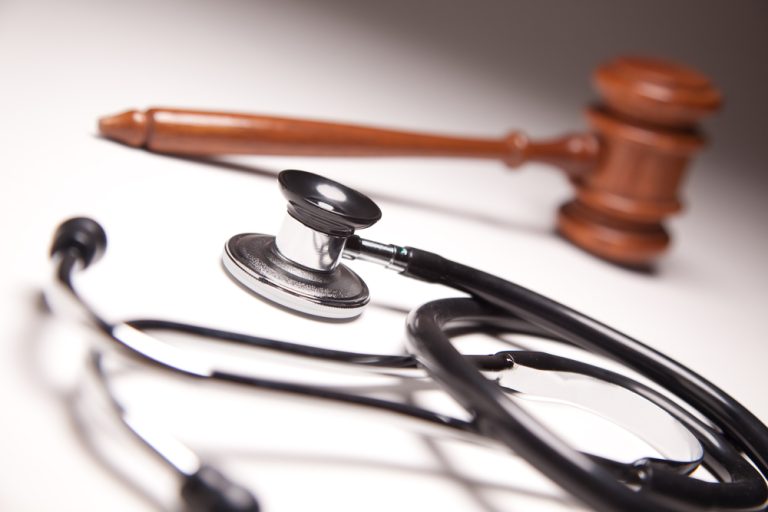 If you believe that your loved one has been the victim of wrongful death due to medical malpractice and you need the help of a trusted lawyer, look no further than an Oakland, CA wrongful death lawyer from Siegal & Richardson, LLP. If you are dealing with medical malpractice that lead to your loved one's wrongful death, this is a deeply concerning and traumatic experience for you and your family. We rely on medical professionals to adhere to the established standards that all licensed medical professionals follow. If there is an error during the diagnosis, the treatment, or the procedure/surgery, then this error can lead to wrongful death. Give our office a call if you would like to learn more about how we can help you during this difficult time. 
Understanding The Nexus Between Wrongful Death and Medical Malpractice
When it comes to medical malpractice and wrongful death, there are, unfortunately, many ways that a medical error could lead to a patient's passing. 
Misdiagnosis.

If the medical professional involved in your loved one's healthcare failed to diagnose their issue, diagnosed the wrong health concern, or diagnosed the right issue too late, it is possible that this could be medical malpractice. Your Oakland wrongful death lawyer can examine the evidence to see how this may have played a part in your loved one passing away. 
Medication Errors.

There are many ways that medication errors can lead to injuries, illness, or death. If the medical provider gave your loved one the wrong medication, the wrong dosage, or did not research how a certain medication would interact with other drugs, then this could be considered medical malpractice. If this directly leads to your loved one's passing, you may have a wrongful death case. 
Lack of Consent.

Informed consent is one of the most important aspects of medical care. Patients have the right to know what a procedure will look like or what medical side effects may be. This gives them the ability to say 'yes' or 'no' to certain treatments. If a patient was not given the opportunity to learn about a medical procedure that later had side effects that caused their death, you should speak with your lawyer about a wrongful death claim. 

Obstetrics Negligence.

Unfortunately, many women are not given the care they deserve when they are given prenatal treatment or during the labor and delivery process. If your loved one passed away as a result of childbirth complications, it is crucial that you speak with a lawyer as quickly as possible. 
Who can you turn to? 
When your loved one is gone, you realize that there is nothing you can do to bring them back. While filing a wrongful death claim cannot bring your loved one back to you, it can offer you closure and it can allow you financial compensation to help get you through the difficult time you are going through, especially if you relied on them for financial support. When you are ready to move forward, contact Siegal & Richardson, LLP to speak with our trusted and caring Oakland wrongful death lawyer for help.
Understanding Damages in Wrongful Death Lawsuits
An Oakland, CA wrongful death lawyer understands that losing a loved one due to someone else's negligence or misconduct is a devastating experience. In such tragic circumstances, pursuing a wrongful death lawsuit can provide a sense of justice and financial support for surviving family members. Understanding the types of damages that can be awarded in a wrongful death lawsuit is essential when seeking compensation for your loss. Siegal & Richardson, LLP is here to guide you through this challenging process.
Economic Damages: Financial Losses
Economic damages in a wrongful death lawsuit are designed to compensate for the financial losses incurred as a result of the victim's death. These damages may include:
Medical Expenses:

Reimbursement for medical bills related to the victim's final medical treatment and care.

Funeral and Burial Costs:

Coverage for the expenses associated with the victim's funeral and burial services.

Loss of Income:

Compensation for the income the deceased would have earned had they survived.

Loss of Benefits:

Replacement of the benefits, such as health insurance or retirement contributions, the deceased would have provided to their family.
Non-Economic Damages: Intangible Losses
Non-economic damages aim to compensate for the intangible losses experienced by surviving family members. These damages may include:
Pain and Suffering:

Compensation for the emotional pain and suffering endured by the surviving family members.

Loss of Companionship:

Recognition of the loss of the victim's companionship, guidance, and support.

Loss of Consortium:

Compensation for the loss of the deceased's services, including household duties and care for family members.

Mental Anguish:

Recognition of the psychological trauma and distress suffered by surviving family members.
Punitive Damages: Holding Negligent Parties Accountable
In some cases, punitive damages may be awarded to punish the responsible party for their reckless or intentional actions. Punitive damages are intended to deter similar behavior in the future and send a clear message that negligence and misconduct will not be tolerated. Your Oakland wrongful death lawyer can determine if your case may qualify for punitive damages in your case.
Factors Influencing Damages in Wrongful Death Lawsuits
Several factors can influence the amount of damages awarded in a wrongful death lawsuit:
The Victim's Age:

Younger victims who had a longer life expectancy may result in higher economic damages.

The Victim's Earnings:

The deceased's income and potential earning capacity play a role in determining economic damages.

The Impact on Survivors:

The emotional and financial impact on surviving family members is considered when awarding non-economic damages.

The Responsible Party's Conduct:

The severity of the responsible party's negligence or misconduct can affect the possibility of punitive damages.
Seeking Legal Support for Wrongful Death Claims
Navigating a wrongful death lawsuit can be emotionally and legally complex. Our experienced attorneys are here to provide the guidance and support you need during this difficult time. Here's how we can assist you:
Case Evaluation:

Our attorneys will review the details of your case, assess liability, and determine the potential for damages.

Evidence Gathering:

We will collect evidence, including medical records, witness statements, and expert opinions, to build a strong case.

Calculating Damages:

We will work to calculate the economic and non-economic damages you are entitled to receive.

Negotiation and Litigation:

We will negotiate with the responsible party's insurance company to seek a fair settlement on your behalf. If necessary, we are prepared to take your case to court to pursue justice and compensation.
Contact Us Today for a Free Consultation
Siegal & Richardson, LLP understands the emotional toll that wrongful death cases can take on families. Each Oakland wrongful death lawyer at our firm is committed to advocating for your rights, ensuring you receive the support you need, and holding negligent parties accountable.
If you've lost a loved one due to someone else's negligence or misconduct, don't hesitate to reach out to our team for a free consultation. We're here to listen to your story, answer your questions, and provide the guidance necessary to pursue justice and compensation. Contact us today to take the first step toward closure and resolution.