The nursing home industry is one that is growing rapidly, and it's important to know the rights that people living in a long term care facility have. The California Continuing Care Contract Statutes protects the rights of residents living in nursing homes and assisted living facilities by providing them with adequate care, safety, and hygiene. Unfortunately, abuse does happen in these facilities – there are no perfect health care providers out there. If you need a nursing home abuse lawyer Albany California, contact our attorneys at Siegal & Richardson, LLC.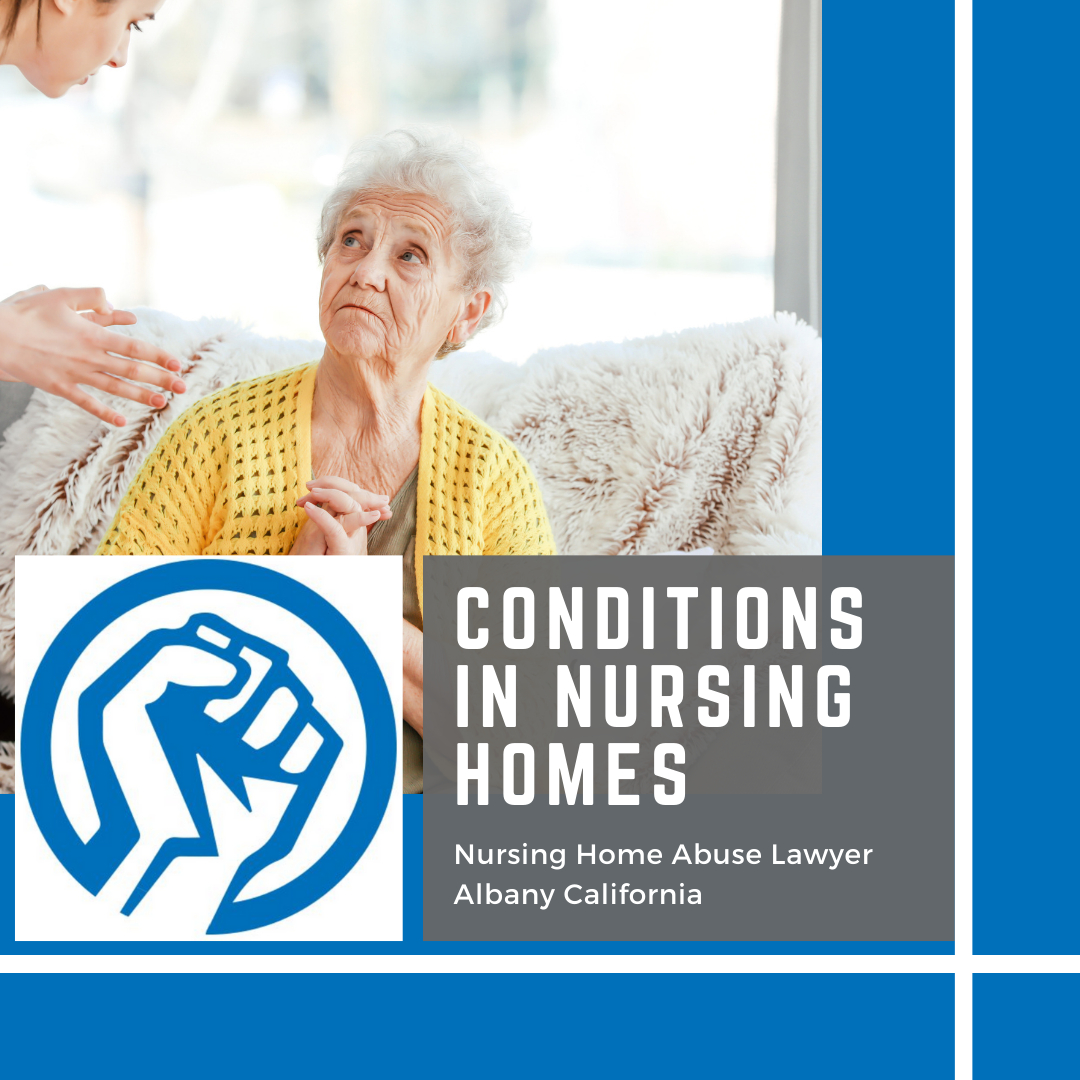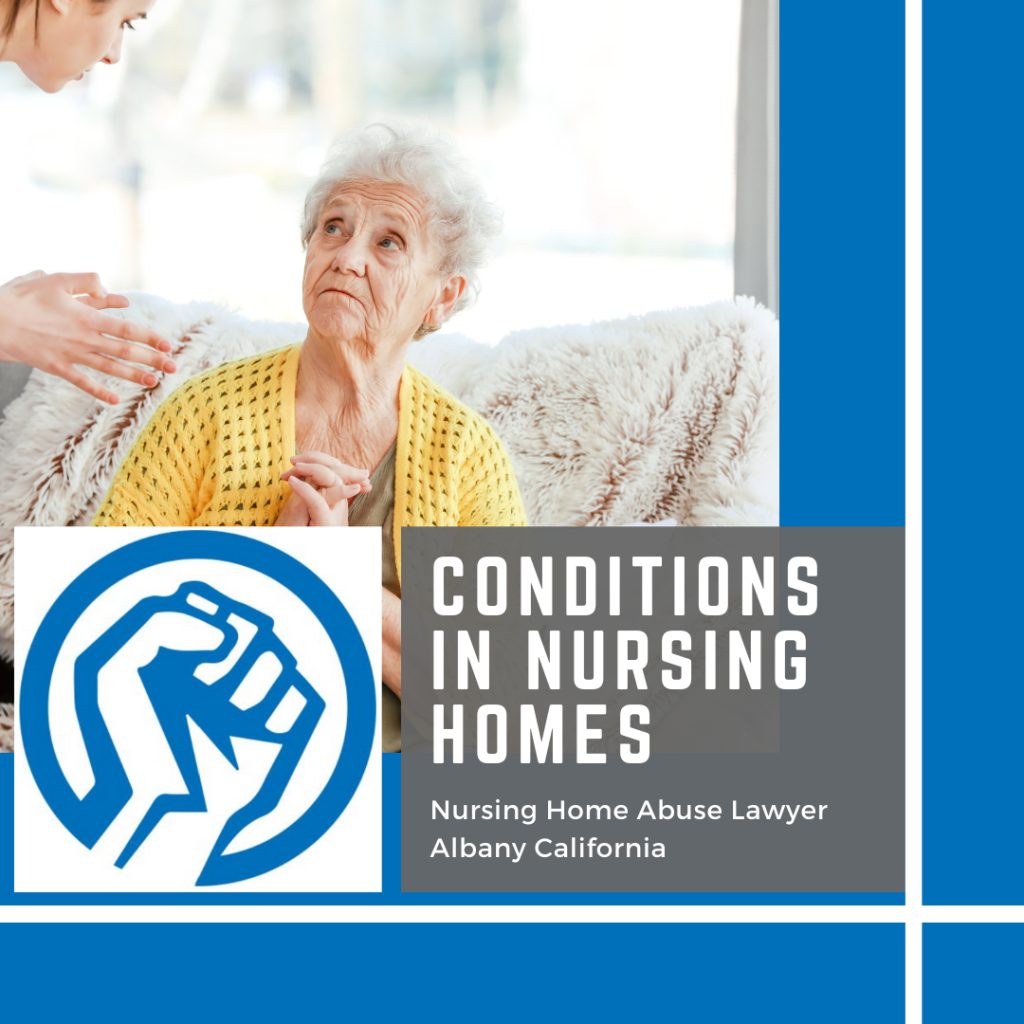 California Elder Abuse Laws
Those in nursing homes or other elder care facilities are protected under the criminal penal codes of California. For example, Penal Code 368(b)(1), (2), (3) outlines crimes and punishments for abuse of elders and dependent adults that cause great bodily harm or death. There are many of these laws that have specific language regarding elder care. They include rape, lewd or lascivious acts, sexual penetration, abuse that causes minor bodily harm, financial abuse and more. 
The California Legislature has found that "adults whose physical or mental disabilities or other limitations restrict their ability to carry out normal activities or to protect their rights, and adults admitted as inpatients to a 24-hour health facility deserve special consideration and protection."
Although there are statutes meant to protect those in long term care facilities, abuse and neglect still does occur. At Siegal & Richardson, our nursing home abuse lawyer Albany California, is well versed in all state and federal regulations regarding long term care facilities and nursing homes. Our attorneys can help you and your family if there has been a violation that has resulted in abuse, neglect, or wrongful death.
Residents are entitled to certain rights in a nursing home facility
Each resident in a long term care facility is entitled to quality of life care. Quality of life is a fundamental principle in which each resident must receive and the facility must provide the necessary care and services to attain or maintain the highest level of care according to their assessment and plan.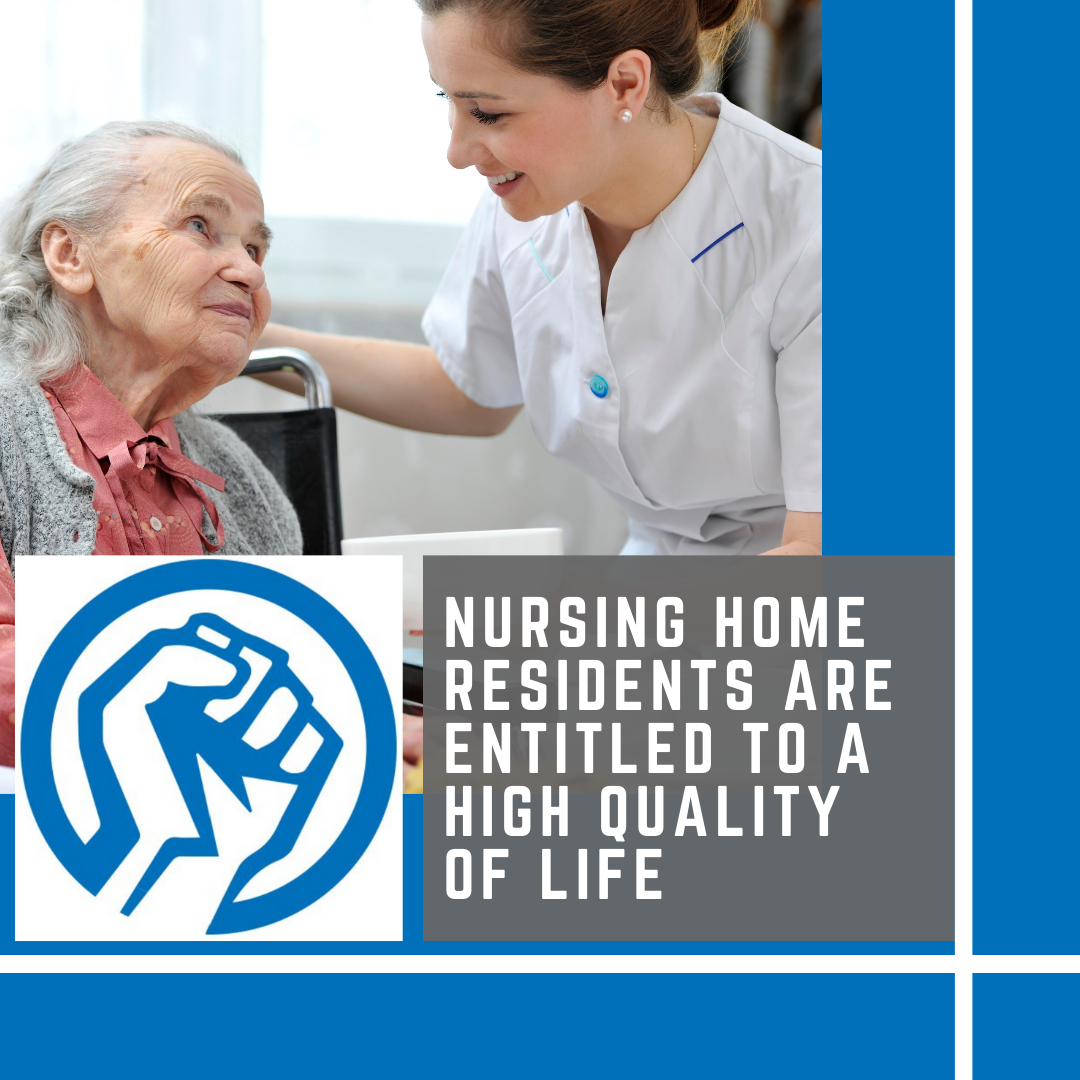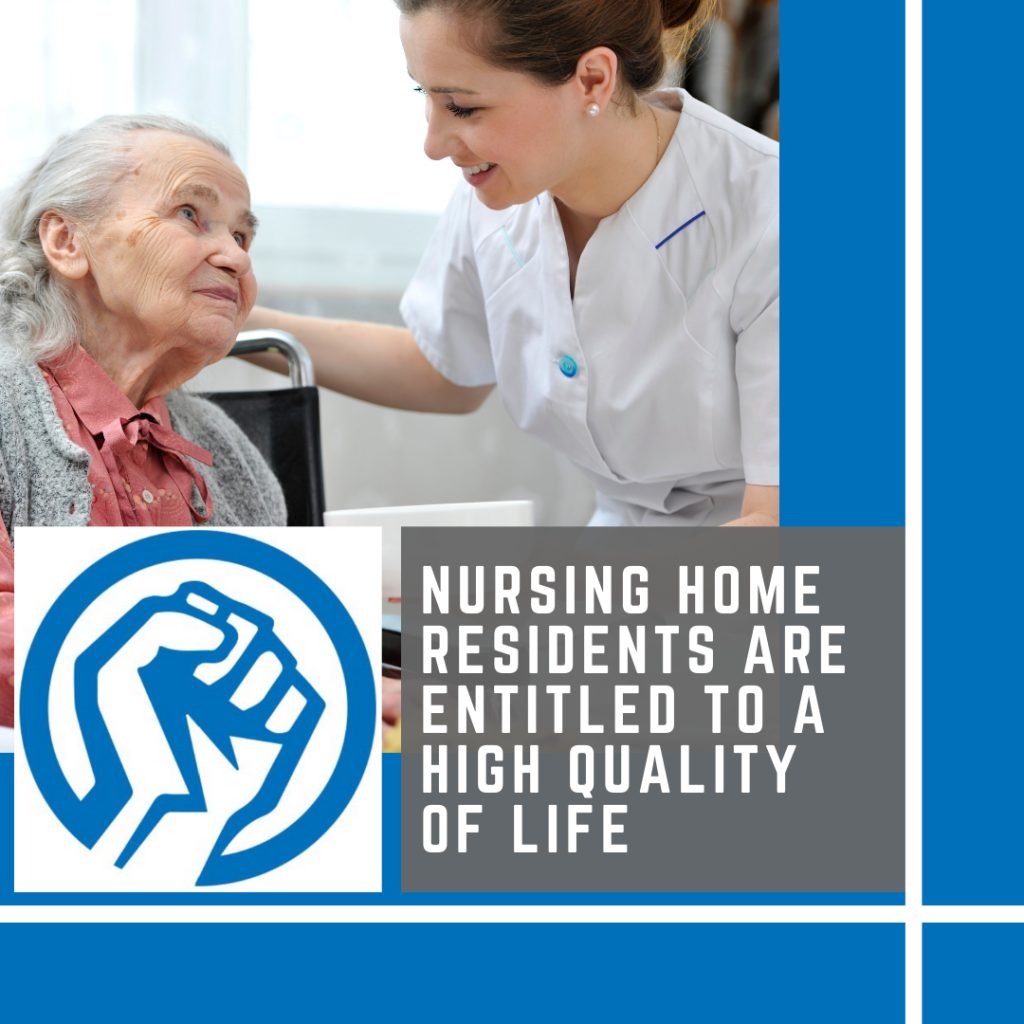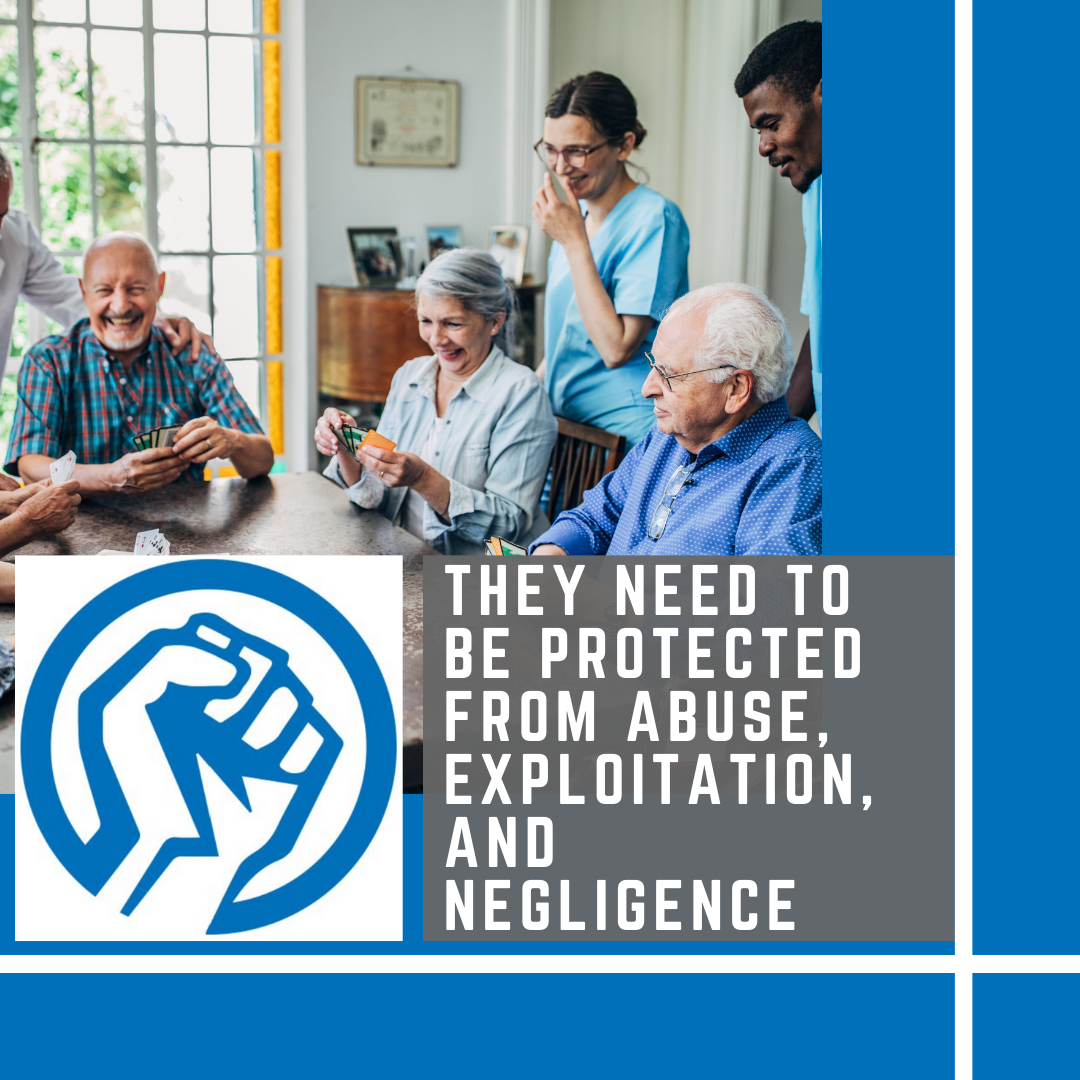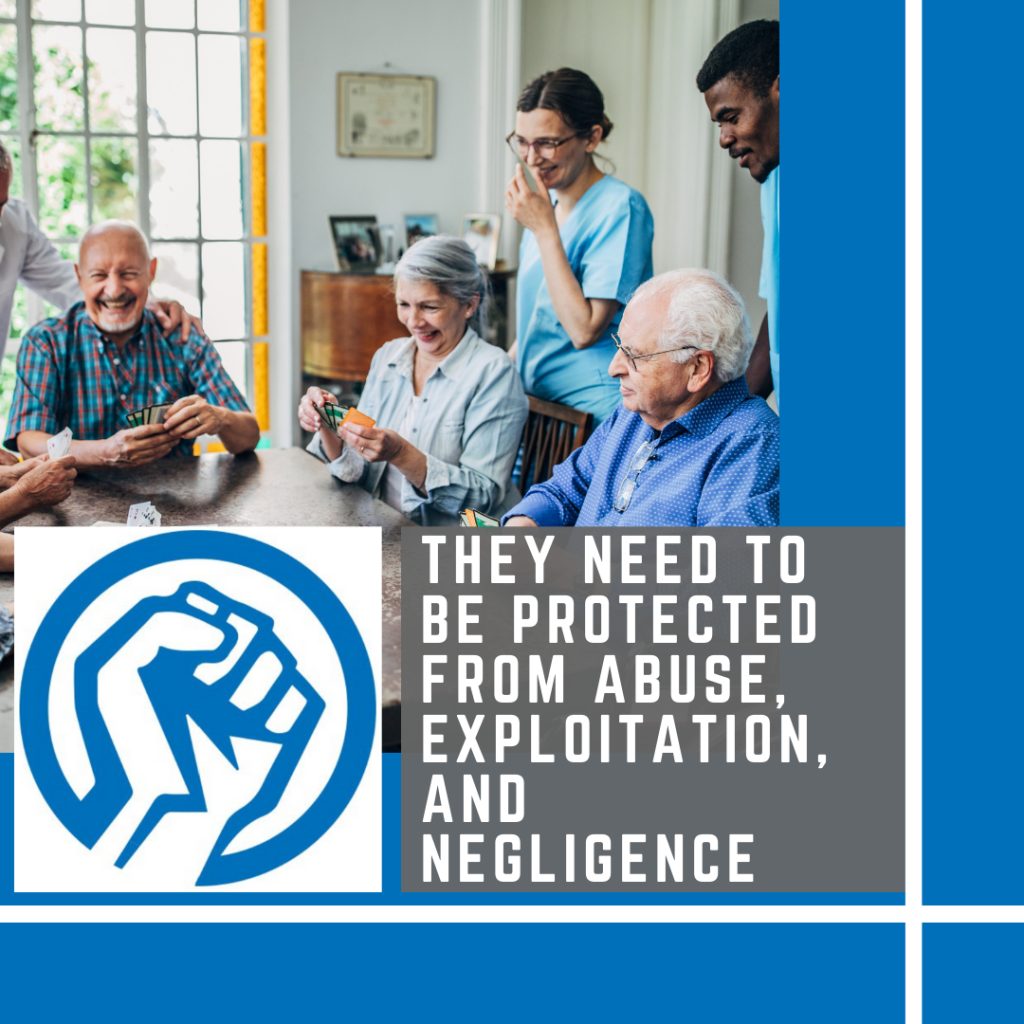 The rights included in the California regulations apply to all areas of a person's life in the nursing home. These rights relate to general categories which include:  
Quality of Life
Visitors
Privacy and Confidentiality
Choosing How to Spend Your Time
Participation in Groups and Activities
Appropriate Living Accommodations
Quality Care
Protection of Money and Possessions
Medical Care and Treatment
Freedom from Abuse
Transfer and Discharge Rights
Participation in Care Planning
Freedom from Physical and Chemical Restraints
Some of the things nursing homes can do to ensure that residents have quality of life include:
Giving appropriate treatment and services
Providing proper nutrition
Maintaining proper grooming and personal hygiene
Including enrichment activities to support their well being
Staffing highly qualified professionals
In addition, the facility has to be designed and maintained to protect the health and safety of the residents as well as the caregivers. There are state and federal safety regulations related to medical and other emergencies. In addition, there are parameters for the resident's rooms, common areas, dining facilities, and bathrooms. The California Department of Public Health is required to ensure facilities are in fact protecting their residents.
These and many other guidelines are put into place to ensure that nursing home facilities are able to meet the needs of their residents. Although that is the case, there are still numerous reports and lawsuits related to neglect, physical abuse, sexual abuse, emotional abuse, and financial abuse and exploitation. If you need a nursing home abuse lawyer Albany California, the attorneys at Sigel & Richardson are here to help. 
Pursue justice with our nursing home abuse lawyer Albany California
An experienced nursing home abuse lawyer Albany California, can help you to protect your rights and ensure that you get the compensation you deserve. If you or a loved one has been abused or neglected at a nursing home, it is important to take action as quickly as possible. Contact Siegal & Richardson, LLC today for a consultation and to pursue justice.