Sexual abuse in nursing homes
Nobody ever deserves to suffer from nursing home abuse, whether it be sexual, physical, or emotional. Knowing where to go and who to talk to when you need answers will help your situation. If this happens, you will need to be prepared with legal representation, like our nursing home abuse lawyer Livermore California at Siegal & Richardson, LLC. We can begin helping you pursue justice in court for what has happened to your family member.
If you suspect that your loved one is being abused in their nursing home, you should call the police immediately. The police can help investigate whether the abuse occurred and who committed it. Once they have investigated and determined that a crime was committed, they may issue an arrest warrant for the individual responsible for committing abuse against your loved one. Once you have contacted the authorities, call us for legal support at 510-271-6720.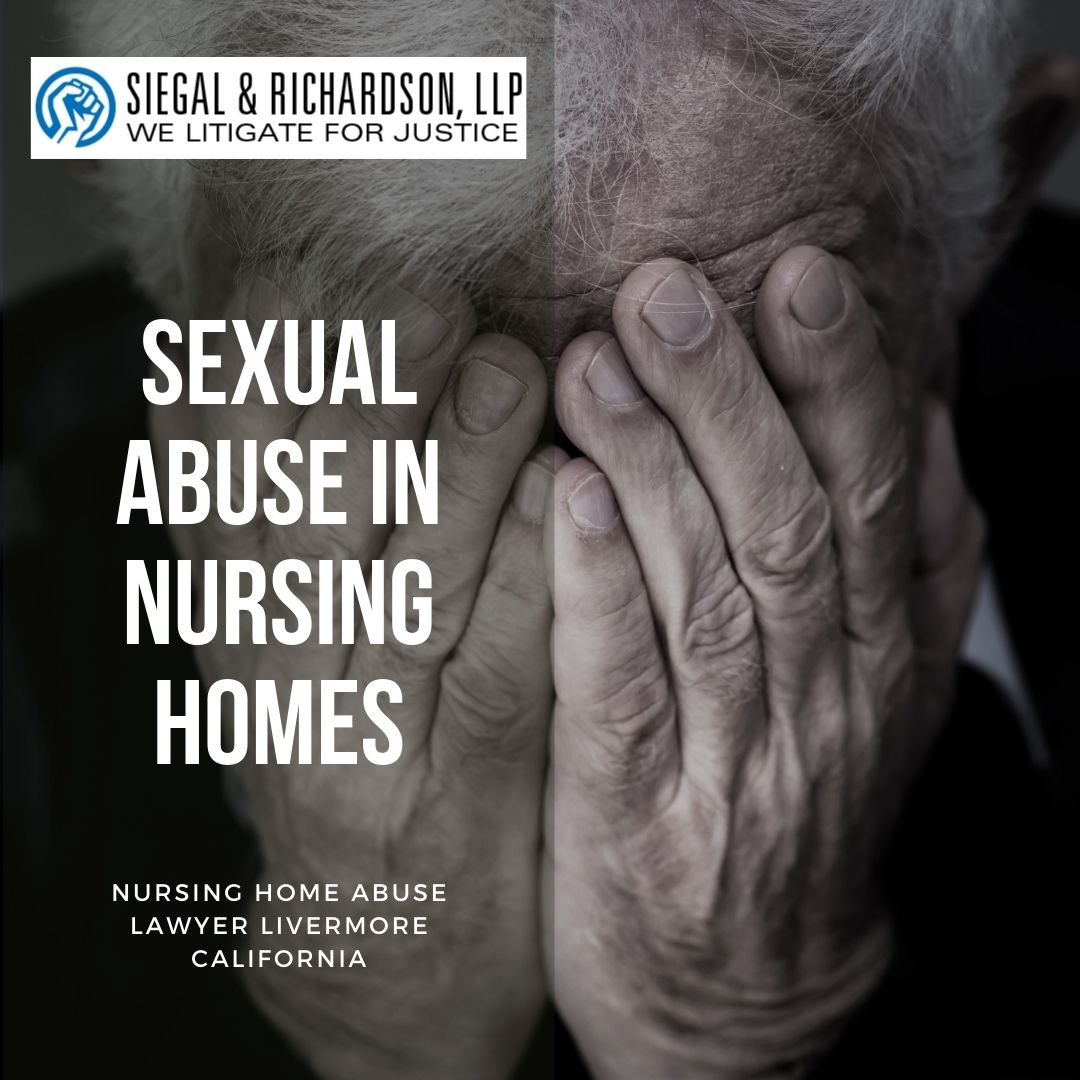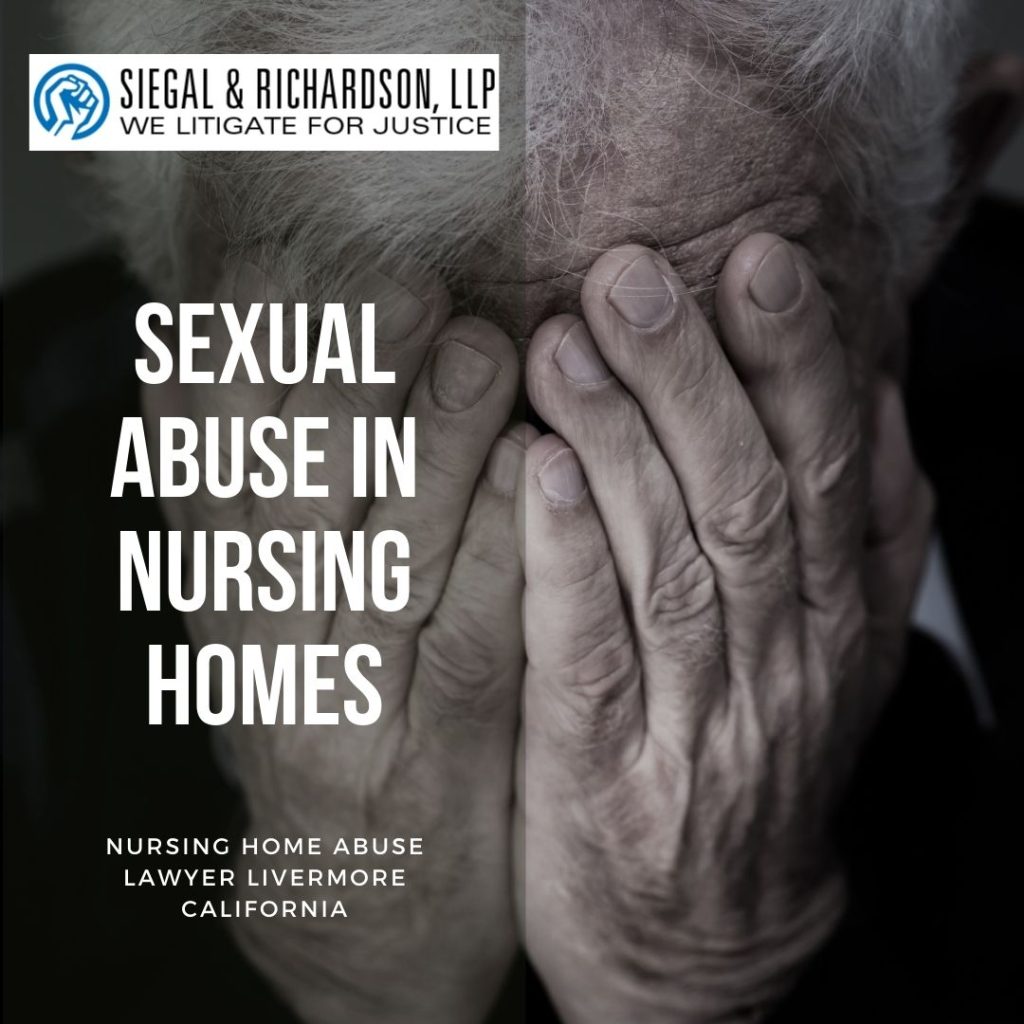 Sexual Abuse
Sexual abuse can be physical, verbal, or emotional in nature. It can include looking at someone sexually, touching private parts without permission, making sexual comments, and the threat of sexual abuse or violence. In nursing homes, there are a variety of people that have been found to commit sexual abuse such as: aides, nurses, volunteers, clergy, other staff members, fellow residents, and even nursing home visitors.
There are different signs of sexual abuse. Some physical signs you may notice are: 
An elder's report of being sexually assaulted or raped
Blood or tears on undergarments
Bruises around the inner thighs, the genital area, or breasts
New difficulty sitting or walking
Torn, stained, or bloodied underclothing
Unexplained genital infections or STI's (sexually transmitted infections)
Unexplained vaginal or anal bleeding, pain, or irritation
There may also be a sudden change in the mood or behavior of the resident. They may show more anger, fear, or withdrawal or take measures to avoid certain staff members or residents. They may also have panic attacks or experience signs of PTSD (post traumatic stress disorder). Some signs to look out for are: sudden changes in behavior, personality, mental status, or physical health.
If your loved one suddenly begins to avoid a particular staff member or other resident, it could be a sign that something is wrong. If you notice any physical signs or if your loved one reports they are being abused, you need to report it right away. Our nursing home abuse lawyer Livermore California has the resources, the power, the desire, and the chutzpah to fight and pursue justice for you.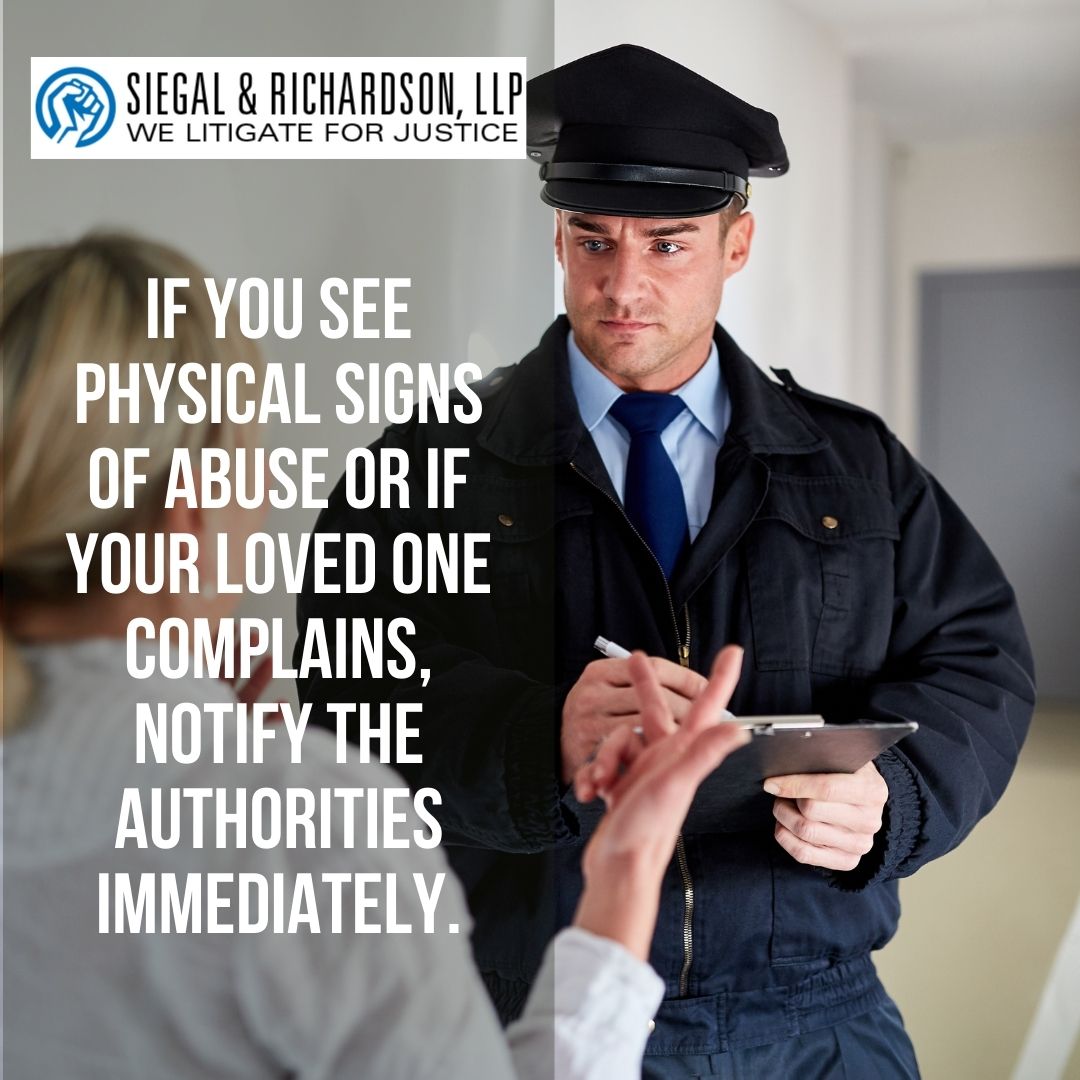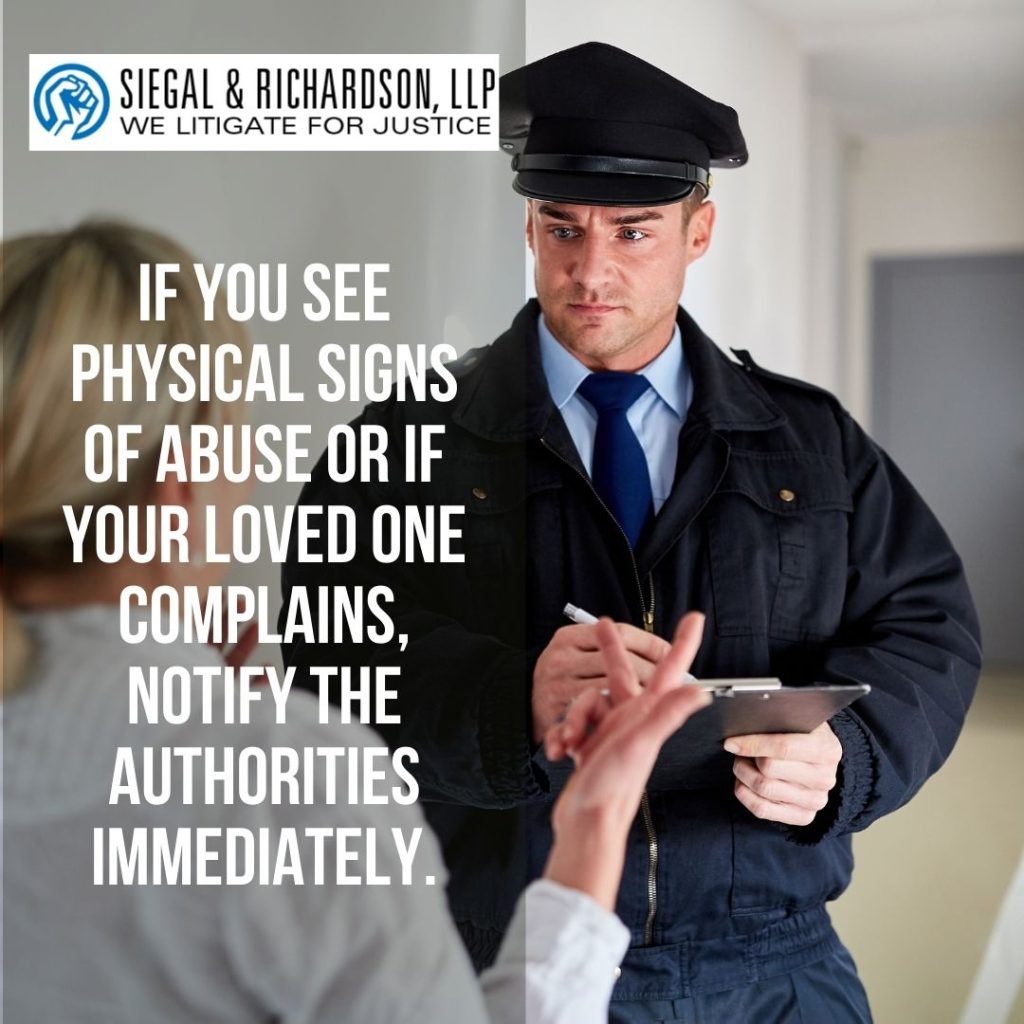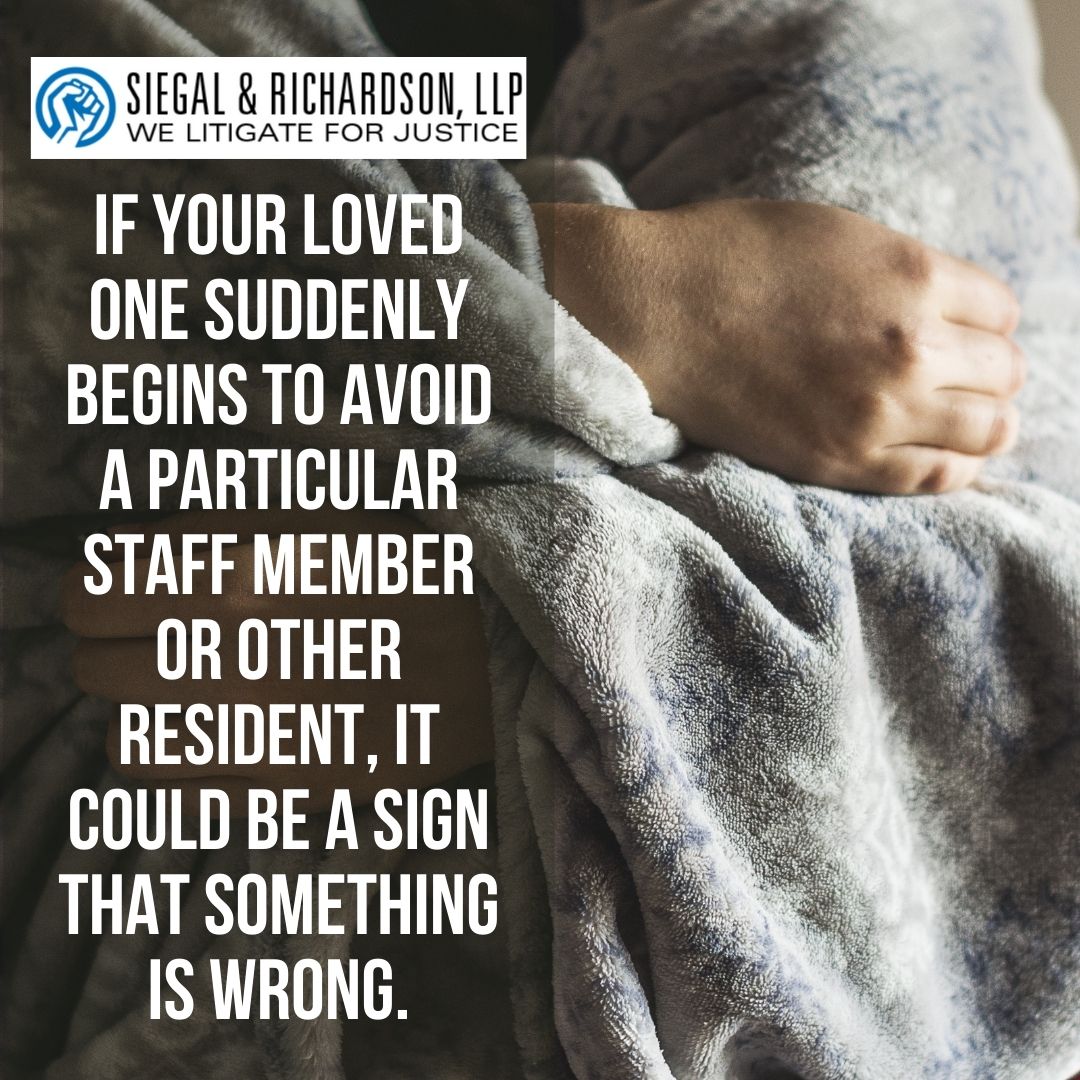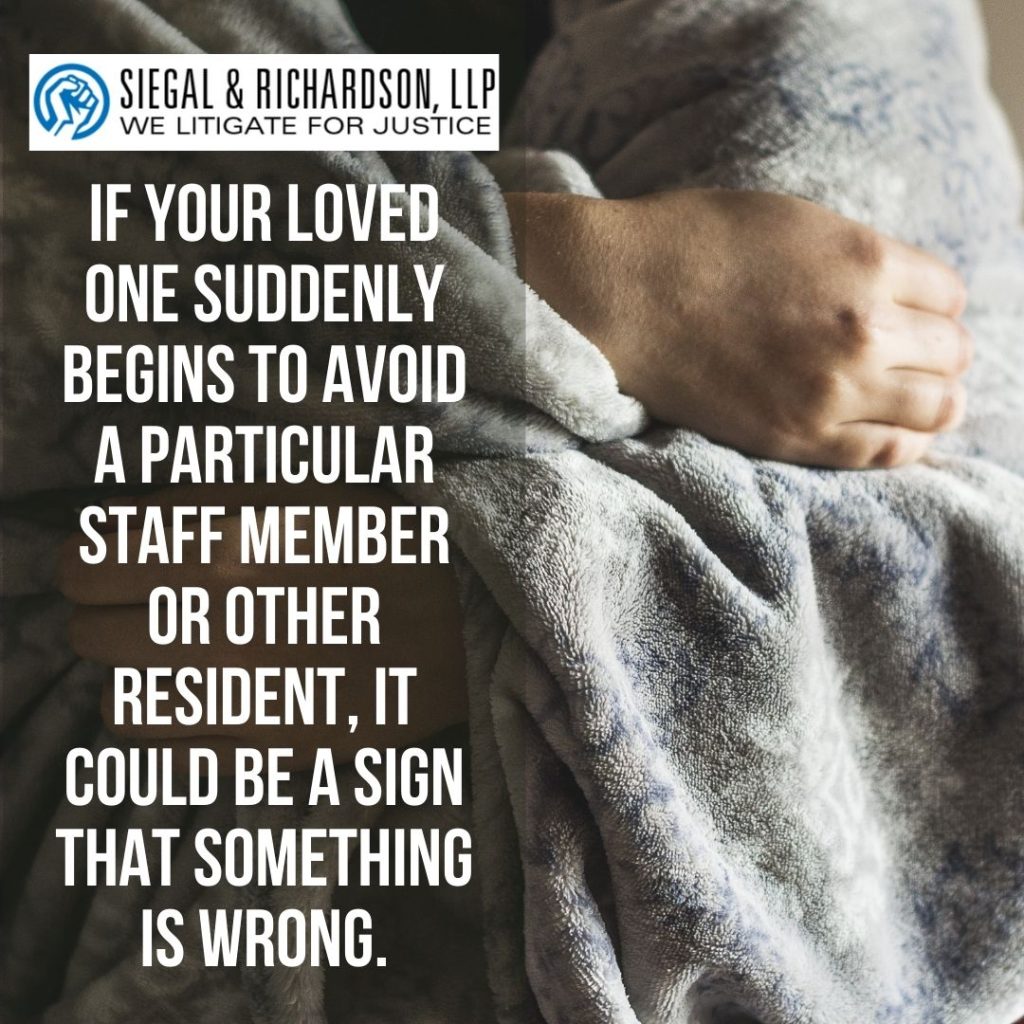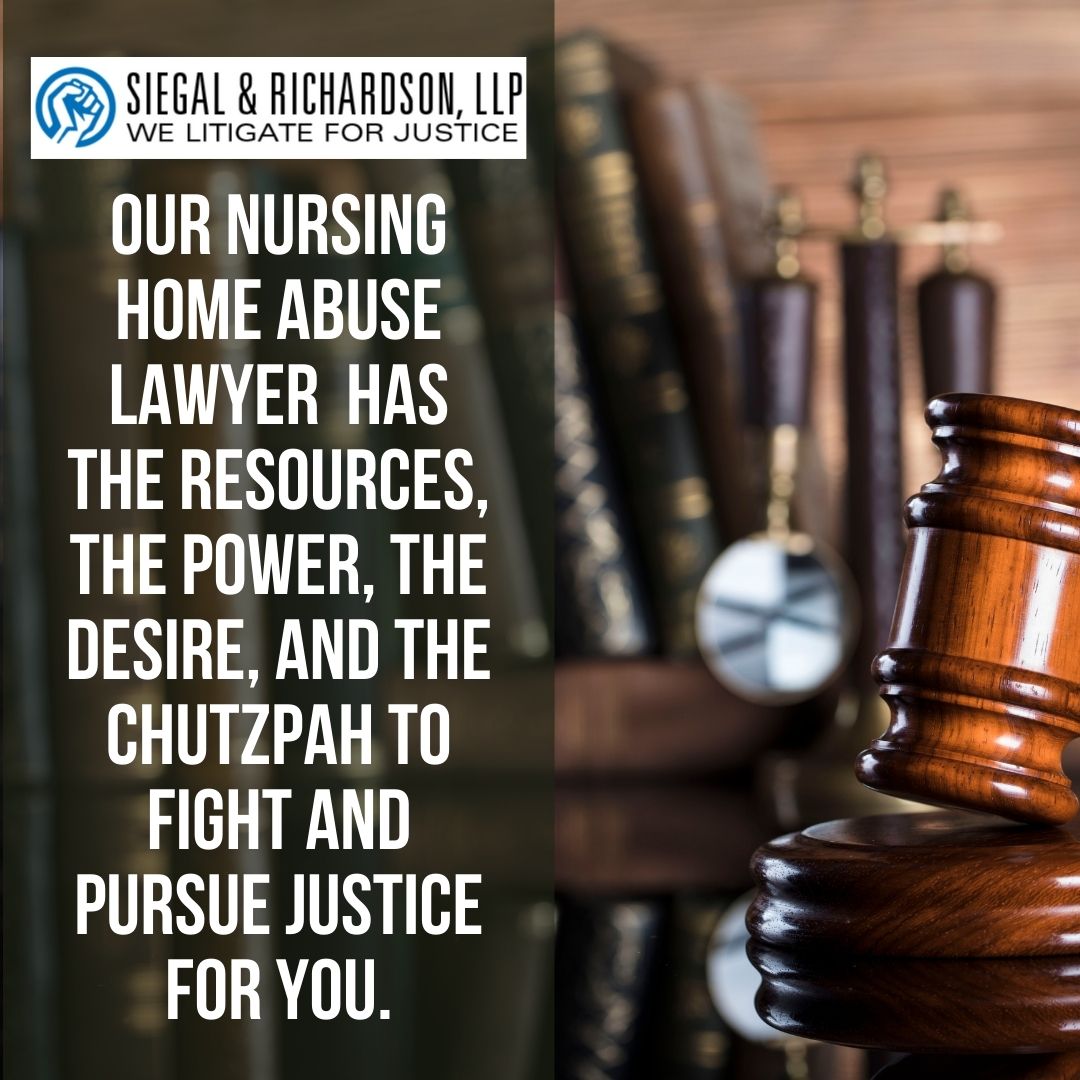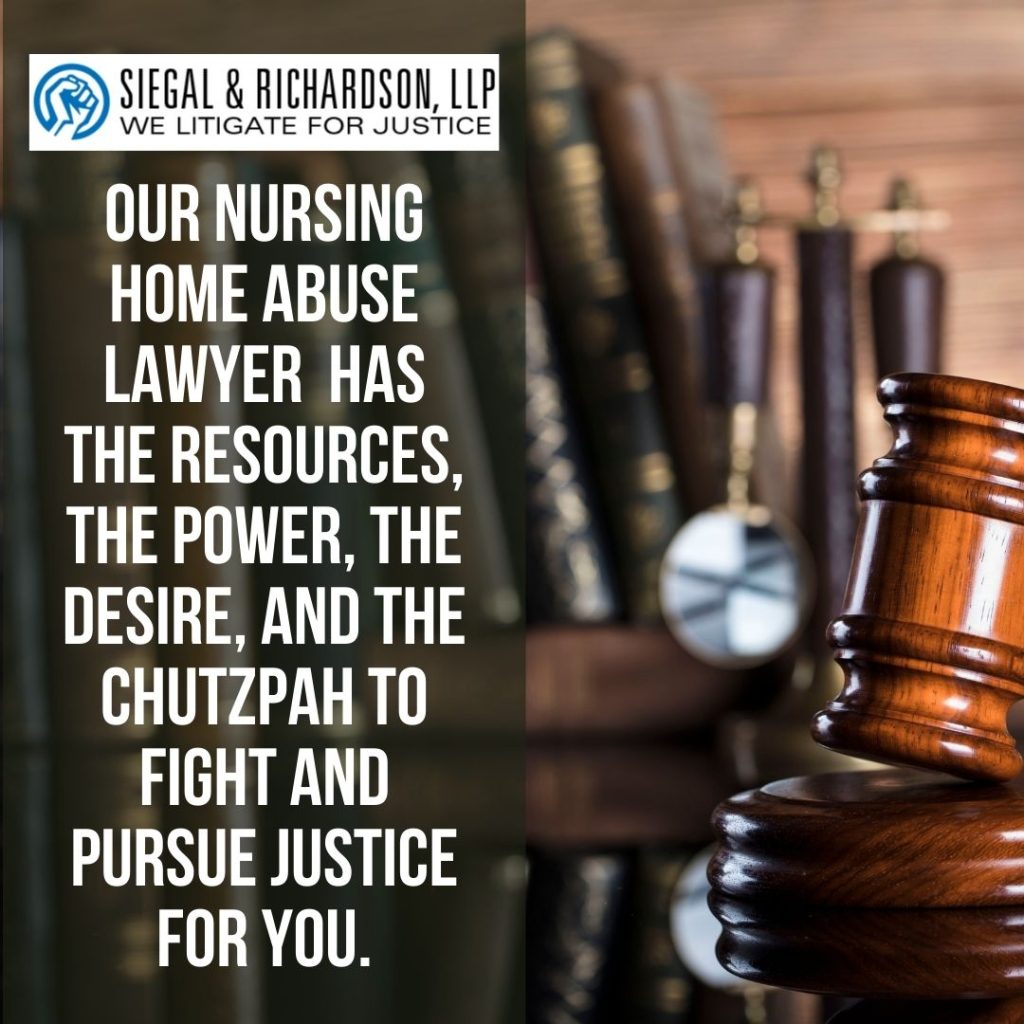 Contact our nursing home abuse Livermore California for a consultation, if your loved one is the victim of elder abuse 
Nursing home abuse and neglect is a serious form of elder abuse that can result in injury or death. Sexual abuse is a type of abuse that unfortunately occurs. If you believe your family member has been abused by a staff member or caregiver in a nursing home, our nursing home abuse lawyer Livermore California is here to help. 
It's important to know the signs of sexual abuse at the hands of a nursing home caregiver or other resident. Any touching, fondling, or form of sexual activity when the person cannot understand, is unwilling to consent, is threatened, or is physically forced is considered sexual abuse. These cases are time sensitive in California, so you want to contact a lawyer immediately if you suspect sexual abuse.