Another perspective on the fifty-year farewell tour of the Grateful Dead.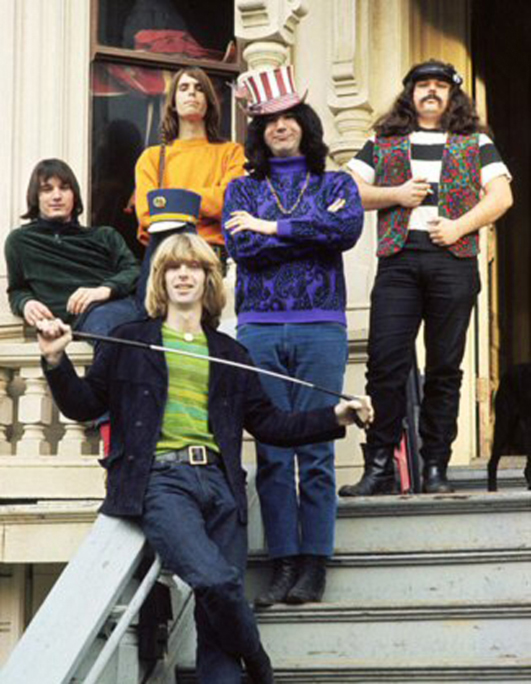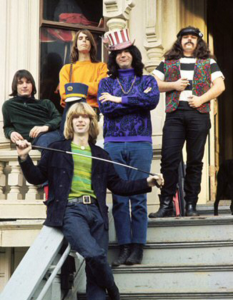 My intense and everlasting connection to the Grateful Dead is well known to those who know me – and to those who happened to have read my earlier blog post about my experiences with the Dead. While a high school and college student in New York, I attended over fifty Dead shows and considered myself a legitimate "head," traveling to see the band at Harpur College, Cornell, Long Island, Knickerbocker Arena, and Madison Square Garden, amongst some of the many East Coast venues. By 1978 I found myself as a first year law student in San Diego California (having tired of New York winters). I happened to meet my neighbor, Bill Walton, who had just signed a contract to play with the then San Diego Clippers. Bill and I became instant friends. Shortly thereafter we attended the close of Winterland in San Francisco. And later that year the Dead came to San Diego to play shows in Golden Hall. There were parties and dinners at Bill's house after the concerts. I met and became friends with Ramrod (legendary "president" of the Grateful Dead and head of the road crew) and was awed when he introduced me to Jerry, Bobbie, Mickey and Bill K. Within a few weeks Ramrod had given me a number of legal assignments and, while still a first-year law student at California Western School of Law in San Diego, I found myself doing legal work for the Grateful Dead. Talk about a long strange trip! Over the next twenty years I worked off and on for the Dead and attended over 300 shows, often backstage.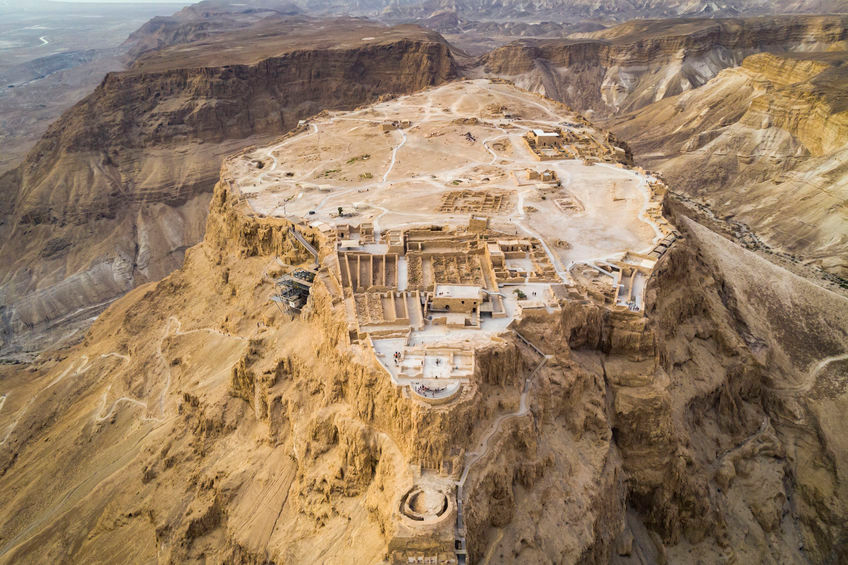 1995 was a tough year for me. Not only did Jerry Garcia leave this world but, by coincidence (if there is such a thing), my mother died that year too, along with my best friend, Arthur H. Hartfelt, a rather "famous" Deadhead. Jerry and my mother had met once. My mom was a unique and wonderful Jewish mother from a very tough neighborhood called Bensonhurst in Brooklyn, New York. In the early 1990s she came to San Francisco as a tourist and was mugged outside of the St. Francis Hotel. It was a big local news story, and KTVU sent a camera crew to the hospital to interview my mom, recovering from broken hips. I suppose the media angle was this: a sweet grandmother from a tough neighborhood in Brooklyn, who had never been assaulted there, gets assaulted in San Francisco. The owner of David's Deli on Geary Street sent a package of matzah-ball soup and corned beef sandwiches to my mother's hospital room daily. Jerry Garcia, too, had seen the TV coverage and was so moved he drove to St. Francis Memorial Hospital to visit my mom. I missed seeing Jerry, but when I arrived later that day my mother told me that Jerry had come to visit. She told me he was very pleasant. She also told me that she had told Jerry he was very handsome but would look better if he trimmed his beard. (My mother said that to all of my friends – to get haircuts.)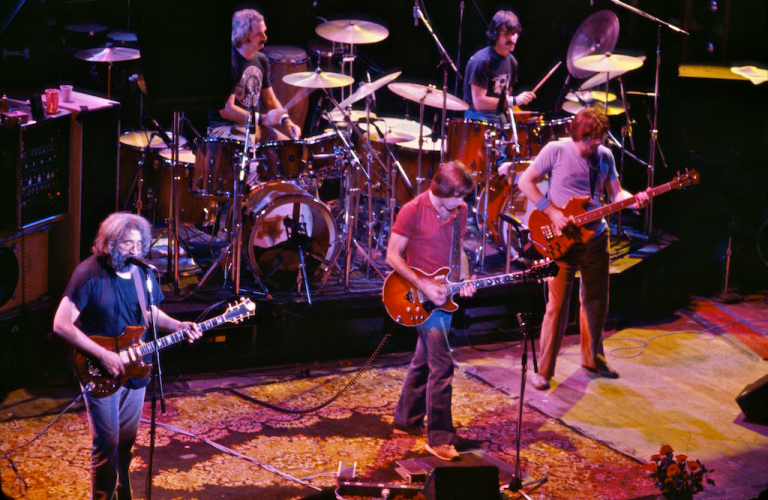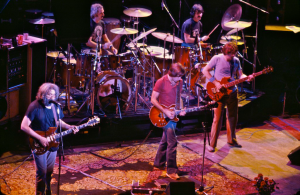 Suffice to say, the Dead have been an important part of my life. So when I first heard about the Grateful Dead reunion tour I became somewhat sad, knowing I would miss it. Earlier this year my wife and I were wrestling with the idea of how to celebrate our oldest daughter's Bat Mitzvah. A Bat Mitzvah is a right of passage for a Jewish girl upon reaching the age of 12, becoming obliged to fulfill more of the rights and responsibilities of being an adult. Maya had come home from school one day and told us that she had learned of the history of Masada, the desert fortress on the shores of the Dead Sea. This story deeply affected Maya and she announced that she wanted to have her Bat Mitzvah on top of Masada!
For those of you who do not know the history, over two thousand years ago the imperial Roman army attacked and destroyed Jerusalem and other centers of Jewish life in the land of Israel. The Romans sacked the temple, the center of Jewish practice and culture, and cast all Jews out of the country. The exiled Jews were scattered across the globe. Israel was renamed Palestine. In resistance, a small group of Jewish revolutionaries (who weren't about to take that shit) fled Jerusalem and set up camp in an abandoned mountain fortress called Masada in the desert. The Romans were not content to let these revolutionary zealots live there, so they invaded Masada. As a statement of ultimate protest – refusing to become Roman slaves – they took their own lives.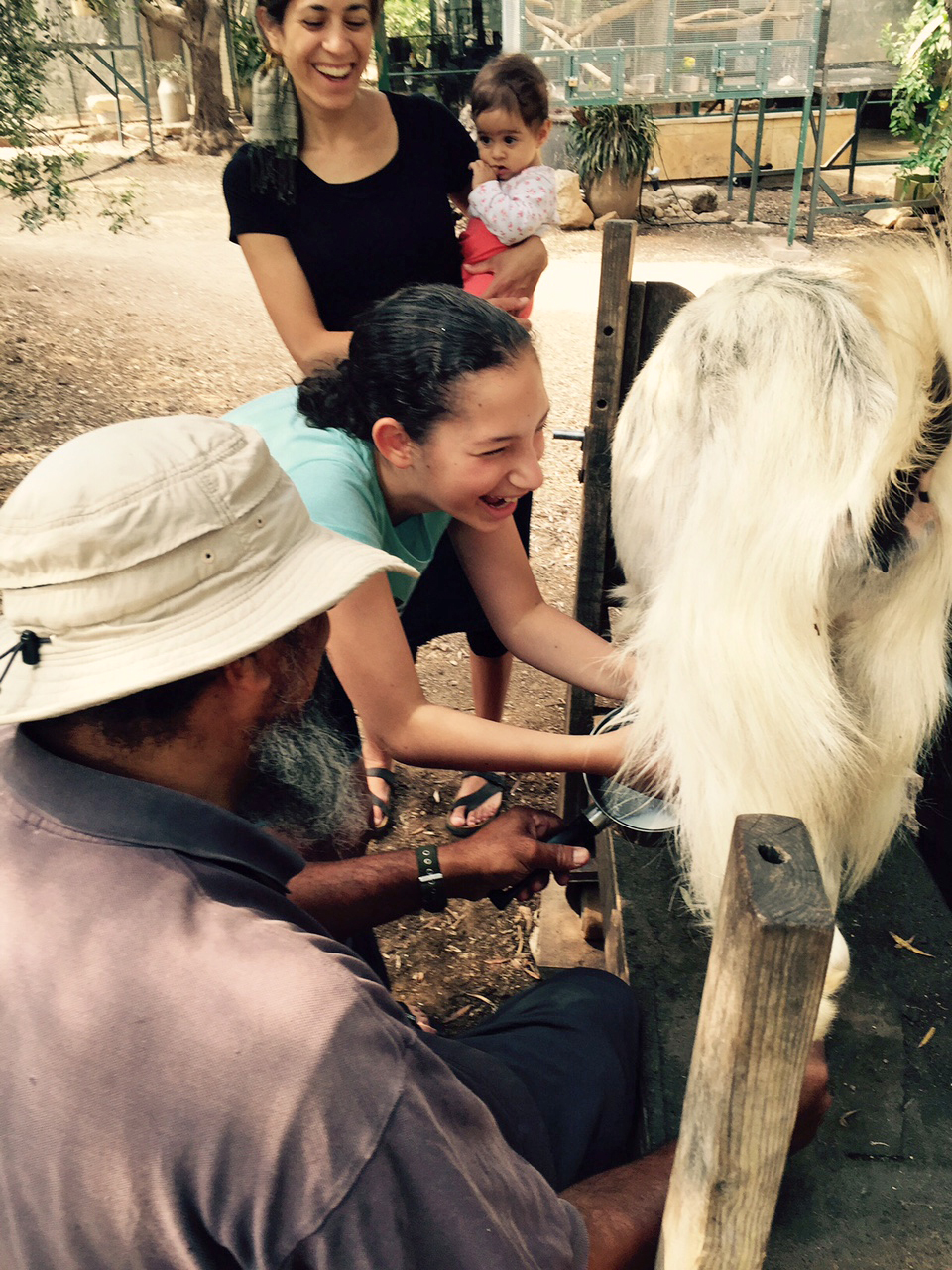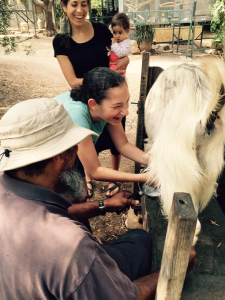 When Maya told us of her Bat Mitzvah wishes, I was inspired to take out a recording of Jerry Garcia singing with Merle Saunders The Harder They Come, a Bob Marley classic. "I would rather be a free man in my grave than living as a puppet or a slave." The next thing I did was to begin planning a one-month trip to Israel to celebrate Maya's Bat Mitzvah. Needles to say we selected the dates, and purchased airline tickets, long before the Grateful Dead announced their reunion farewell tour.
Oh well. So I write this essay from Israel, where I make a l'chaim ( a toast to Life). I make a l'chaim to those who will be attending the shows this weekend and next weekend. And to those like me who have other weekend obligations and responsibilities that are as meaningful and awesome as the Dead concerts.
If Jerry were here (or at my daughter's Bat Mitzvah in Masada) I'm sure he would understand and say, l'chaim! – To Life!